ScreenDaily brings you the weekly international box-office news.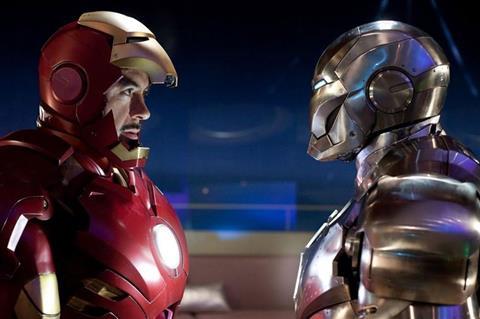 Paramount Pictures International's Iron Man 2 began its overseas run with over $100m in weekend grosses, a week ahead of its domestic launch. The comic book inspired sequel played on 6,825 screens in 63 markets, recording a healthy screen average of $14,700. Robert Downey Jr. reprises his role as weapons manufacturer Tony Stark, who, alongside Gwyneth Paltrow, is joined by Mickey Rourke and Scarlett Johansson. The film opens in a further eight international territories this weekend, reaching Japan on June 11.
Ip Man 2
Mandarin's biographical action sequel Ip Man 2 opened in six territories over the April 30-May 2 weekend. It placed fourth internationally after generating $17.5m from 777, boasting the highest screen average of the week by far, with $22,600 a screen. The follow-up centres on the founder of the Wing Chun martial arts discipline and his migration to Hong Kong.
Housefull
Bollywood comedy Housefull placed in the top five, thanks to $9.6m takings from 924 screens in 16 markets. The film follows Arush, a man who ends up marrying three women in the search for true love. It averaged $10,400 for each screen it played.
Blades Of Blood
South Korean period production Blades Of Blood debuted ninth in Screen's top 40, after grossing $2.7m from 516 screens. The comic book adaptation is set in the 16th Century Joseon era and deals with several individuals from the lower echelons of society fighting for social equality.