Screen brings you the weekly international box-office news.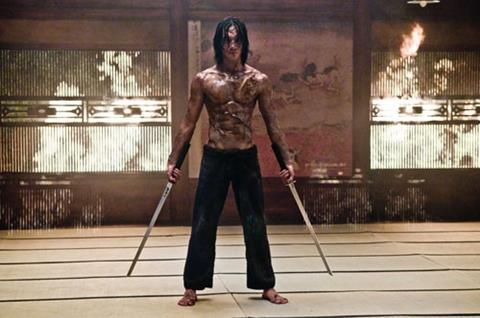 Warner Bros' Ninja Assassin debuted as the highest new entry in the international market this week, grossing $5.3m over the three-day weekend from 665 screens. Directed by James McTeigue and starring former South Korean pop star Rain, the film opened in nine territories including South Korea, where it took $3m from 401 screens. Combined with a $13.3m launch in North America, Ninja Assassin's worldwide total stands at $27.2m. It opens in seven additional markets this weekend, including Russia, Brazil and Mexico.
The Girl Who Kicked The Hornet's Nest
The third instalment of Nordisk's Millennium trilogy, The Girl Who Kicked The Hornet's Nest, reached theatres in Denmark, Sweden and Norway this weekend. The film grossed $5.2m, including previews, from 435 screens in the three territories, for a screen average of $9,000. Internationally, the two previous titles in the series, The Girl With The Dragon Tattoo and The Girl Who Played With Fire, have grossed $87.8m and $44.6m respectively to date. Hornet's Nest reaches Finland on January 1 and Iceland on January 15.
The Villain
StudioCanal's French comedy The Villain recorded a threeday gross of $2.7m from 358 screens in two territories. The film stars Albert Dupontel and Catherine Frot, and follows a bank robber who takes refuge with his mother, only to find out that cunning behaviour runs in the family.
E1 Films UK's festive comedy Nativity! debuted in its home territory, taking $1.3m from 346 screens, and placing it sixth in the UK chart. Directed by Debbie Isitt, the film stars Martin Freeman as a primary school teacher charged with producing the school's Nativity play.