Fox's Black Swan continued to lord it over its international rivals in its sixth week, posting a third consecutive number one performance.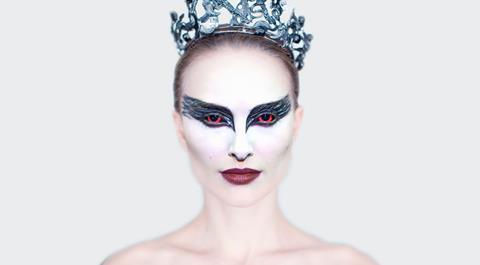 The thriller took a further $17.5m from 3,950 screens in 45 territories for a cumulative total of $123.4m and only saw its week-on-week performance dip by 1%.
Like other Best Picture hopefuls, The King's Speech remained solid in its tenth week (neither Black Swan, The King's Speech, True Grit or 127 Hours dropped more than 2% this week).
The FilmNation/Weinstein's King's Speech came a close second, scoring $16.3m from 3,341 screens in 44 territories.
The last UK film to cross $150m on the international stage was Slumdog Millionaire in March 2009.
Disney's action-adventure I Am Number Four leapt 22 places in its second week, grossing $16.1m in 23 territories for $21.9m. Director DJ Caruso's first feature since 2008 action-thriller Eagle Eye, has still to hit major territories including Hong Kong (March 03), Germany (March 27), Spain (March 28) and France (April 06).
Fox's 11th-placed Chronicles Of Narnia: The Voyage Of The Dawn Treader jumped 63 places, largely thanks to a $5.6m chart topping debut in Japan, which is the the last major opening for the third instalment in the Narnia franchise.
The strong opening pushed Treader past 2008's Chronicles Of Narnia: Prince Caspian's international total of $278m. But the second and third instalment are still way off The Lion, The Witch And The Wardrobe which took a mighty $453m on the international scene in 2005.
The only debuts among the top 20 international performers were NuImage's thriller Drive Angry 3D and Film Auro's Manuale D'Amore 3, opening 19th and 20th respectively.
Drive Angry 3D managed $4.6m in 16 territories and is still to open in France (March 23), Italy (April 08) and Russia (April 21).
The third instalment in Giovani Veronesi's ever-popular romantic-comedy series Manuale d'Amore took $4.4m on debut in Italy. However, despite the addition of Robert DeNiro to the all-star Italian cast Manuale D'Amore 3 fell well short of the $12.3m opening enjoyed by the second film in the franchise.
Both previous films in the series took over $19m and Manuale d'Amore 3 will have to considerably improve to approach that total.
Aanand Rai's hindi-language romance Tannu Weds Manu opened on $3.7m in 15 territories for Viva, while in Brazil, drama Bruna Surfistinha debuted top on $2.5m for Imagem. The story of a middle class girl who becomes a call girl comfortably saw off openings from Justin Bieber: Never Say Never and Unknown.