ScreenDaily brings you the weekly international box-office news.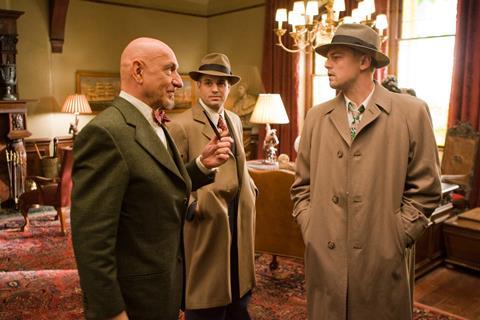 Pleaseclick herefor full international chart.
Martin Scorsese's latest film began its overseas run in nine territories for Paramount Pictures International, debuting sixth in Screen's international chart after generating $9.3m from 1,229 screens. Key results included a number one debut in Spain, where Shutter Island took $3.2m from 406 screens, ending Avatar's nine-week reign at the top. The period thriller, which had its world premiere at this year's Berlinale, stars ­Leonardo DiCaprio as a US marshall investigating the ­disappearance of a murderer. Shutter Island opens in 14 territories this weekend including France and Germany, before reaching the UK, South Korea and Japan on March 12, 18 and April 9, respectively.
Le Mac
M6 Films' highly anticipated French comedy Le Mac came in at 12, after opening in France, Belgium and French-speaking Switzerland. Pascal Bourdiaux's film stars José Garcia as a man who must impersonate the twin brother he never knew, unaware the brother is a pimp. Le Mac grossed $4.7m from 488 screens, to yield $9,700 a screen, the highest screen average of the week.
Roman Polanski's political thriller launched in four territories for Summit Entertainment, no doubt boosted by the film taking the Silver Bear for best direction at Berlin. The Ghost Writer stars Ewan McGregor as a writer hired to "ghost" the memoirs of a former British prime minister, and who then uncovers life-threatening secrets. The film grossed $1.6m from 374 screens, $871,000 of which came from 261 screens in Germany. It opens next in Belgium and France on March 3.
Parallel Life
CJ Entertainment's Parallel Life opened in its home territory in fourth place after grossing $1.6m from 251 screens over the three-day weekend. The South Korean drama follows a criminal court judge whose life unravels following the murder of his wife.