ScreenDaily brings you the weekly international box-office news.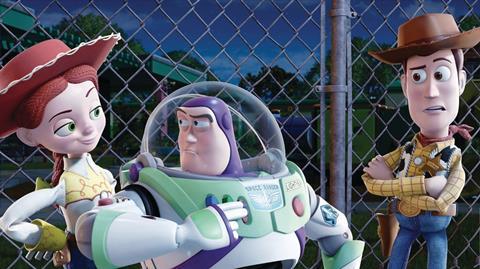 For the full Screen International Top 40 chart please click here
Toy Story 3
Walt Disney SMPI's Toy Story 3 stormed to the top of the international box office for the June 18-20 weekend. The threequel grossed more than $40m from 5,102 screens in 28 territories, recording the second highest screen average of the week, behind Toho's Confessions, with $7,900 taken per screen.
Raavan
Indian production Raavan was the highest non-US entry in this week's chart after taking $8.1m from 2,190 screens for Reliance Big Pictures. Mani Ratnam's drama was released in Hindu, Tamil and Telegu language versions.
Shanghai
The Weinstein Company's Shanghai managed to place 16th on the international chart despite only being released in one territory, generating $2.2m from 385 screens recording a $5,700 screen average.
The Hole
Joe Dante's first live-action feature for over ten years took $1.2m from 623 screens. The Hole began its international run in three markets with key openings in Spain (on Aug 27) and the UK (on Sept 24) to follow.