Pirates crosses $600m, X-Men: First Class enters the fray and local productions fare well in Japan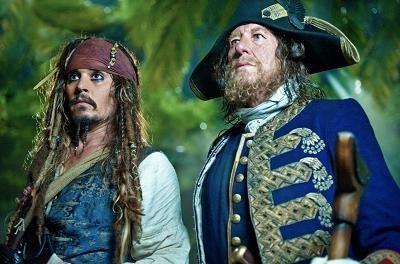 Pirates of The Caribbean crossed the $600m mark in its third week after grossing a further $70.1m on 15,962 screens in 69 territories.
Fox action-adventure X-Men: First Class was the highest new entry, narrowly pipping The HangoverPart II to second place after grossing $61m from 8,900 screens in 55 territories.
Considering the strength of its opposition the latest spinoff in the X-Men series posted a solid performance, with the most recent episode in the franchise, X-Men Origins: Wolverine, opening unopposed in 2009 on $71.1m from 9364 screens in 101 territories.
The Hangover Part II posted a solid holdover of $60.2m, a 4% increase on its week-on-week box office and scored the week's third-best screen average of $8,885.
Eros' Ready was the week's top non-US title, grossing an impressive $14.9m from 1,078 screens in 17 territories at an average of $13,796 – the best among the top 30 films.
The newcomer stars Salman Khan and Asin in a Thailand and India-set romance-comedy in which a case of mistaken identity leads to love.
Palm d'Or winner The Tree Of Life was the ninth best international performer, crossing the 10m mark from 11 territories for Summit.
Tenth-placed Woody Allen comedy Midnight In Paris made a further $2.6m for $18m in its fourth week, playing in only three territories.
Warner Bros' drama Paradise Kiss debuted in eleventh after taking $2.6m at an average of $8,422 in Japan. Despite lacking a local blockbuster, the Japanese market produced decent performances from a number of titles, including 13th-placed Princess Toyotomi, which took $2.3m for $9.4m in its second week and 14-th placed debut Drucker In The Dugout, which made the same total for Toho.
Skyline re-entered the chart after grossing $2.5m in China while two French debuts were the only reminaing top 20 entries; Pathe's Monsieur Papa took $1.8m in three territories while UGC's 20th-placed The Rabbi's Cat made $1.4m.
Paramount's Thor, still playing in 49 territories, showed sharp decline after dropping from fifth to 21st in its seventh week. The film's 64% week-on-week decline was the biggest among the top 40 films. Thor currently stands at $257.6m