Screen brings you the weekly international box-office news.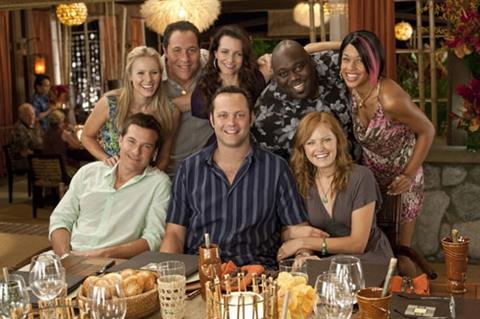 Universal Pictures International's comedy Couples Retreat, starring Vince Vaughan, enjoyed a 133% increase in threeday takings on its second week of international release, opening at number one in Russia (on $1.6m from 297 screens) and Ukraine ($272,000 from 340) and number two in the UK ($2.2m from 380). It was held off the top spot in the UK by Walt Disney SMPI's Up which dropped just 19%, taking $8.4m and occupying a mammoth 746 screens. Currently in five markets, Couples Retreat expands to further territories throughout the rest of this year.
Blue
Bollywood production Blue is the highest new entry in the chart, just outside the top 10 on $4.7m from 988 screens in 17 markets. The underwater action picture, which sees pop singer Kylie Minogue making a cameo, opened 10th in the UK, grossing a respectable $352,000 from 51 screens.
Terry Gilliam's The Imaginarium Of Doctor Parnassus began its international run in the UK through Lionsgate, placing third over the three-day weekend on $1.5m from 265 screens. The fantasy - starring the late Heath Ledger with Jude Law, Johnny Depp and Colin Farrell as facets of Ledger's character - follows a mysterious travelling theatre company that has made a deal with the Devil. Imaginarium opens in Australia and Italy this weekend, with further debuts through to March 2010.