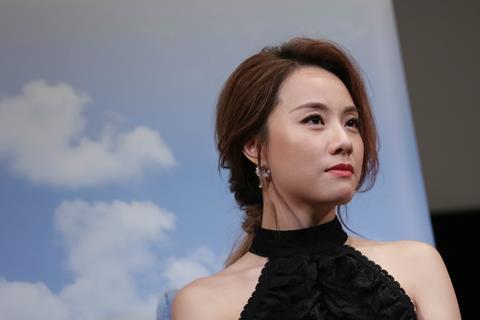 As the 17th New York Asian Film Festival (NYAFF) enters its final weekend, executive director Samuel Jamier and deputy director Stephen Cremin discuss why premieres aren't always the be-all-and-end-all, the 'fear of China', NYAFF's faithful audience, and international festival blind spots.
Presented by Film Society Of Lincoln Center and Subway Cinema and backed by a range of Asian bodies and New York-based private donors, the event runs from June 29-July 15 at Film Society Of Lincoln Center.
This year's edition closes on Sunday with the world premiere of Erik Matti's BuyBust from a strong Philippines contingent. The programme of 58 features includes Bongkod Bencharongkul's Sad Beauty (Thailand), Dong Yue's The Looming Storm (China), Mike Wiluan's Buffalo Boys (Indonesia), Jang Joon Hwan's 1987: When The Day Comes (South Korea), Tominaga Masanori's opener Dynamite Graffiti (Japan), and Saturday's Secret Screening.
Awards recipients are Screen International Rising Star Asia Award recipient Stephy Tang (pictured) from Hong Kong, as well as Dante Lam (Daniel A. Craft Award For Excellence In Action Cinema), Kim Yoon Seok and Jiang Wu (Star Asia awards), and Masato Harada (Star Asia Lifetime Achievement Award).
For further information click here.
The festival is in full swing. Let's start off with this year's Screen International Rising Star Asia Award, which we presented to The Empty Hands star Stephy Tang last week. Tell us about this one.
Samuel Jamier: Stephy Tang is the 14th recipient of our Rising Star Asia Award, but the first from Hong Kong. It's one of the awards the festival is most proud of. Previous recipients include China's Huang Bo in 2010, Japan's Masami Nagasawa in 2012, Japan's Shota Sometani in 2015, and Thailand's Chutimon 'Aokbab' Chuengcharoensukying in 2017. We had a gut instinct that she was a great choice, and her star potential was evident in person in New York. We're happy that we waited this long to find a worthy recipient from Hong Kong.
You're both highly opinionated, and work hard year-round with a passionate team of film buffs. What sets NYAFF apart from other festivals?
Stephen Cremin: We're different on many levels, if only for the fact that we have a number of experts or specialists in each region, but we don't partition the festival by region… Everything is decided collectively and that's not the most common practice… It's a system of discussion and dialogue where someone who has China for example as their area of expertise can explain to the others why he thinks this or that film or this or that guest is more interesting than another.
Our audience is watching not just one national cinema, so they're seeing the trends between countries. For us as programmers, by not specialising we can see a trend about teenage bullying or trends about nostalgia crossing different countries. So we're unique in that were all watching everything pretty much and filtering for each other. We're talking every day and there's dialogue [between us] throughout the year. Usually we start in October. This year we started earlier, in August.
SJ: Despite the fact that we're considered a niche festival we don't treat these regions as a 'corner of the world'. It's an area where when you think about it the majority of the world's film production comes from there. If you look at the size of the theatrical Chinese market alone, it's starting to dwarf the size of the US theatrical market. It's not just a small corner of the world and we don't even have India in there, which hopefully will come back at some stage. A feeling we all share as programmers is that the top-tier festivals don't treat northeast Asia or southeast Asia in a way that's exactly fair or even representative. A line-up will [comprise] 150-200 films from Europe, South America and at the last minute they say, 'Oh yes we need a Chinese film or guest.' Is that really serious? Is that really what the movie business is like today? I don't think so.
How do you see other festivals represent cinema from Asia?
SC: We have this problem perhaps where European programmers want a European aesthetic in their Asian cinema. So of course they're imposing a film language that is something that's familiar in the West and of course there's an argument that when people's only audience is in festivals because the market is not there for them in their own country – maybe Philippines or China – then if your audience is mostly in a foreign festival, you're making films for that audience, whether consciously or unconsciously.
We're not saying we don't like those films too, and maybe we're showing those films, too, but in general if you come and watch the films at our festival – and you can see all 58 films in 17 days, we have no clashes in our film programming – you're going to get a real sense of film language, you're going to get a real sense of the major trends in world cinema in that half of the world's production, you're going to discover the new actors, the new talents.
Do premieres matter to NYAFF?
SC: I like to think as a team we're quite humble in the sense that we're not chasing premieres. We have four world premieres this year, but we turned down more than four world premieres because they weren't strong enough for the line-up. The people who run the festival are the programmers, which is very unusual. We had offers of world premieres for the opening film but they didn't really suit our festival. The films we have are very strong including the closing film, BuyBust [Erik Matti, Philippines], which is the world premiere of a Cannes director – the most anticipated southeast Asian film this year, certainly for Philippines cinema, and the most ambitious Philippine movie.
You're not afraid to eschew an art house film in favour of something more commercial. Why is that?
SJ: There was kind of a sea change last year when we opened with Bad Genius [from Thailand.] Retrospectively it seemed easy but… let's face it, no-one would have had the balls to do that. It's not a famous director at all [Nattawut Poonpiriya]. What do people think about when they talk about Thailand? When they think about Thai cinema they think about Apichatpong Weerasethakul [Uncle Boonmee Who Can Recall His Past Lives], great art house films, sure. But they don't think about Bad Genius. Retrospectively you see it's a great heist movie but no-one knew about the film, no-one. I'm not kidding.
SC: We watched it in its first week in cinemas in Thailand before programmers and we immediately offered it opening slot. We knew it was special.
SJ: No-one else would have had the balls to do that. I feel really strongly about it. For southeast Asia there's a sense among programmers and audiences in the West of this third world country where it's hot there and they have great art house filmmakers. I would like to see someone else do this around the world, I would love to. I don't want us to be the only ones doing this. We still give the space that Korean filmmakers deserve. The 1987: When The Day Comes [pictured, Jang Joon-Hwan, South Korea] event we had a couple of nights ago was truly central, especially given the political context. It deserved to be highlighted in a very special way because it's a movie that's the opposite of an ivory tower kind of film, it's completely in touch with our times… so we still give that space to the major northeast Asian countries like Korea and mainland China.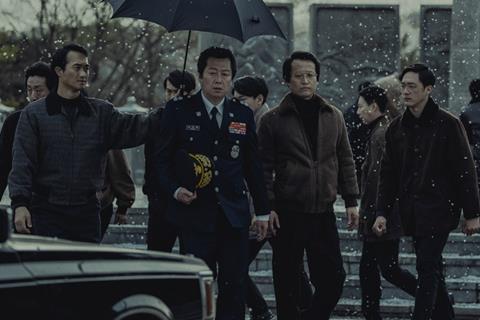 SC: We're not trying to cater to prestige. A lot of festivals are booking films based on what prestige is [coming to them]. Also you look at what's happening now with Chinese cinema internationally in the big festivals like Berlin, Cannes and Venice: they really do not want accessible commercial movies. Even accessible art house movies aren't being accepted right now, and I think it's part of this wider sense of a 'fear of China'; the sense that they will accept a commercial cinema from Korea. Look at Cannes and the midnight screenings – because in a way people don't have a position on Korean cinema, it's something very new to the world stage. But for China they will accept [someone like] Jia Zhangke, who may be great director, but why can't great directors from China have the same freedom as Korean directors? Maybe these great directors want to make a thriller, or they want to make a drama. Why are they excluded now?
So this year we're seeing a lot of big-name Chinese directors rejected from Berlin, trying again in Cannes and getting rejected and being told they're too commercial. But they're half as commercial as Korean films, so it's not a fair playing field country-by-country and of course historically there's a certain type of Japanese cinema – samurai drama, period drama – acceptable. There's a certain type of Taiwan cinema they want, a certain type of Philippine cinema, looking at poverty, that they want to show.
This year's edition features the largest Southeast Asian Vanguard section you've ever presented. Why now?
SC: This year 20% of our line-up is southeast Asian and 40% of our guests [come from the region]. For us we've made a big commitment to southeast Asia since 2016. We both feel that what's really exciting right now and driving the next exciting language of Asian cinema is coming from southeast Asia and the energy they bring. Mainland China and southeast Asia. And they were a strong focus in 2016 when I came in full-time and Samuel came in as executive director and we decided that what was exciting us was southeast Asia and the Philippines.
A lot of festivals will look down on southeast Asia as filler for the line-up because it's easy to sell Chinese films, or Korean films, or Japanese films. But we set out to prove that quality sustains itself and what made us a strong festival in our venue was they could see we could sell out a Philippines movie two years ago. So we came back to Philippines cinema with guests for all our films and great slots like centerpiece gala in our 2016 edition, and we sold out two of our three Philippines movies and the third was two-thirds fill. The venue was astonished.
The southeast Asian films are diverse in tone, not perhaps what one might always expect to find at a festival.
SC: With the southeast Asian films there's a tendency to focus on the art house directors and in a way a middle-class audience does not exist in these countries, these cinemas, but for us our southeast Asian selection is pretty diverse. We have an accessible film like [2017 NYAFF opening night selection] Bad Genius. We have films like Crossroads: One Two Jaga [pictured] – the first Malaysian film about police corruption. It's a very taboo subject in Malaysia, but Malaysian society is changing – the recent elections are a sign of that – so both our films from Malaysia would not have been possible before 2018. On Crossroads the police had to be on the set every day to supervise the shoot, but actually they started teaching the filmmaker how they take bribes. The film became much more authentic, and it passed censorship in Malaysia and is opening after the festival. The other film we have is called Dukun from Malaysia and is from 12 years ago. It's by Dan Said and his previous film [Interchange] was in Locarno two years ago. It's a film they could not release 12 years ago in Malaysia. It wasn't banned by the government, but it was too incendiary, talking about black magic, the legal system, the police. We're having that film screen on the 13th.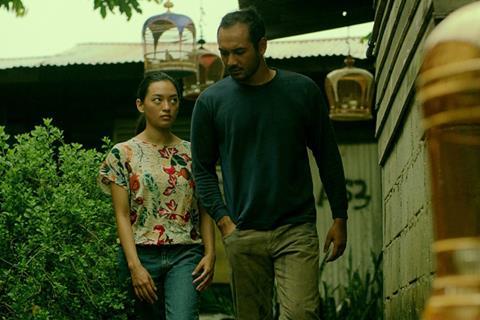 You have a very strong bond with your audiences. Tell us about that.
SC: We're fortunate in that there's a lot of trust. So when we did focus on Philippines and China in 2016, they were our best-selling tickets by country that year. And this year, before the festival, the best-selling country was the Philippines: number of tickets divided by number of screenings. On average the Philippine films are the best-selling of the festival. Number two and three were Japan and Hong Kong, who are now in the lead because our Philippine films are back-loaded, so probably by the end of the festival there's a very good change our most popular films are Philippine movies.
And it's not for a Philippines audience, because what's great about this festival is that one-third of the audience is Asian, 35%. That includes Japanese seeing Korean films and Asian-Americans watching Chinese films, so more than two-thirds are outside the national cinema they're watching… We want to have some impact on film culture and we can say we can see some examples.
One of our previous audience members was Sean Baker, who made The Florida Project and Tangerine, and when he got to Los Angeles he wrote a very nice letter to us thanking us for discovering Asian cinema and informing his film language. This week it was already announced on Instagram that Cindi Lauper has seen four movies. [Cinematographer] Ed Lachman, who shot Carol and Erin Brockovich and Ken Park has been seeing films. We don't have a 2,000-seat theatre like in Cannes, but we have a very interesting audience of influencers in a great venue that helps us raise the profile in an American context. These are big stars we're bringing from Asia and world-class talent. Having the Lincoln Center makes the audience come in and expect with their trust in our programming to see [films] as worth paying attention to… Our audience is very smart and asks very good questions.
SJ: Our audience is quite diverse and a lot younger than what Film Society of Lincoln Center typically gets here on the Upper West Side. We don't always fill the house and of course we want to do that but we always bring a diverse audience. People come here from Texas, from Boston, they drive several hours and fly in. we have people who are going to watch 40 films in a row. Some watch all 58. There aren't many festivals like that.
We're not monolithic, again we're explorers, we're trying to figure out where people go. I've been asked a few times where is Hong Kong cinema. It's kind of everywhere. People don't realise how much Hollywood cinema has absorbed the tropes of Hong Kong action film. Every other film now that uses any kind of action choreography has been influenced on some level by the Yuen Woo-ping [action choreographer on The Matrix and Crouching Tiger, Hidden Dragon] style of action choreography – every single one of them. I remember a long time ago watching Charlie's Angels doing kung-fu and thinking, 'What the hell?' It's interesting also how you see a number of Hong Kong filmmakers working on the mainland and keeping their signature style of filming and transposing their techniques to mainland China, so that comes to the question of where is Hong Kong cinema now.
How does your desire to showcase the truest representation of a region's cinema inform your outlook?
SJ: We see ourselves as explorers trying to find and discover films that would be criminal to ignore. At this point of the evolution of the festival we're trying to put the films themselves forward. You have this phenomenon where in the theatrical market or the festival circuit, directors and countries become brands and it becomes like Jia Zhangke is the Louis Vuitton of Chinese cinema. It depersonalises and takes away from the film itself. 'Oh it's a Jia Zhangke, we have to see it… [I]t's like you put a stamp on the movie and it's not even about the film. There's a fetishisation of directors.
SC: I really don't like it when festivals say, 'Oh it's a weak programme, it's a weak year for Asian cinema. You have to work twice as hard to find the films. We have things like the Dante Lam tribute, looking back at the work of the action maestro over 10 years of his career… We go to all the festivals. We all meet in Cannes for a final push. We've pretty much locked down [the line-up] but we're meeting with the sales agents, locking our guests and films at that time. We go to Busan. Samuel goes to Berlin. But also we go to countries outside the festivals. We've all been doing this for decades.
SJ: We're the outsiders. We've really killed ourselves doing our jobs, doing what we do… But more and more I feel we benefit from going to the countries outside the festivals and talking with producers. let's say we go to this or that festival and go somewhere outside the market and a lot more things are happening.
SC: There's a lot of gatekeeping going on whereby the festivals don't go to China; they talk to the same guy. They don't go to Taiwan; they talk to the same people who coordinate. Thailand, Philippines, China… most of the countries in Asia they think you don't need to go there. We always put films first, but at the same time you need to know [what's gong on]. Countries in Asia are changing really fast: the Philippines has transformed, Malaysia has transformed. Thailand has transformed in the last five years. China has transformed every six months. So we go to these countries and we're very away of societal issues, political issues, but they're not front and centre in our marketing campaigns because we're here for the love of film, but at the same time we want to be accessible.
You have the largest line-up from the Philippines in five years, including three films that deal with the drug war – Mikhail Red's Neomanila, Treb Monteras' Respeto, and Erik Matti's BuyBust. Why?
SC: We realised three years ago that maybe the two most exciting countries in 2015 were Philippines and China in terms of dynamism, quality, the number of great producers and directors emerging. So we started focusing more on those two countries. Again we're not trying for politics first, but we can say every major filmmaker in the Philippines now is tackling the drug war.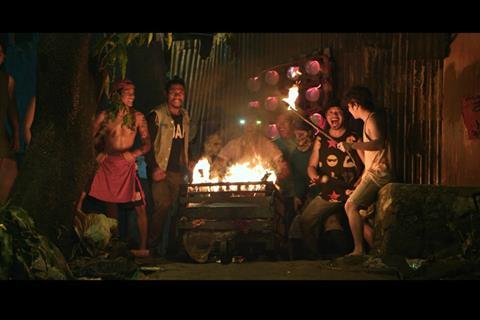 SJ: It reminds me of what happened in Korea for along time – from the late 1990's to the mid-aughts – where you had this strong organic production with politics in the larger sense, the sense of living in the world, the opposite of ivory house cinema where you're out there with the people and it matters. You see that in BuyBust [pictured] – it's a filmmaker that has this organic connection with what's happening with the people.
SC: He's an everyman director, maybe like Christopher Nolan, not stylistically, but in that everybody respects him. Everybody will go to the gala.
You mentioned India earlier. Will we see films from the sub-continent return to NYAFF?
SJ: The festival changed a lot, something I inherited from my predecessors who had good reasons not to include India any more. I believe here were difficulties getting Indian films. It's a real question [as to] what we're going to do with that.
SC: There was never a real proper programme of south Asian cinema. They had like one Hindi movie or two Hindi movies a year. There were no guests from India, historically. At that time India was less professional on the international stage. Festivals would get boxes with no film reels in them – those are the scare stories. But now the Indian market is much more professional and it's ready for us in a sense, but also we want to do it right and you can't just show three Hindi movies to represent south Asia; you've got to be looking at Bangladesh, Sri Lanka. Different languages and not just Hindi: Tamil cinema, and other dialects in India. So for us we'd need seven slots at least to do India properly and a big guest to bring.