Dir/scr: Guy Edoin. Canada. 2011. 111mins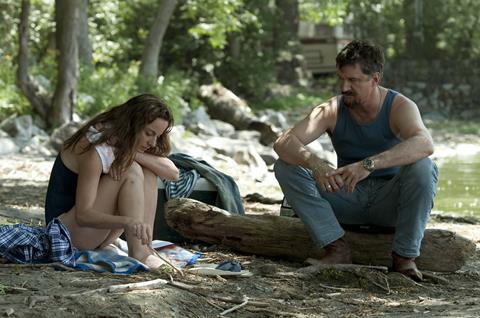 Two emotionally loaded plot strands run through this triumph of cinematic naturalism: like a phoenix, a beautiful middle-aged milk farmer's widow overcomes more tragic circumstances than most mortals could bear; and her clumsy 17-year-old son comes of age, taking responsibility for her well-being and acknowledging his homosexual inclinations. The combination of affective and psychological depth with a seductive agrarian backdrop is a winning one, balanced with precision by first-time feature director Edoin, the latest and possibly most gifted of the younger generation of Quebecois filmmakers.
The characters, grassy fields, and ubiquitous marshes are well integrated.
Luring audiences in to see a French-language film about poor, unglamorous rural folk, their hard lives etched upon their faces, is a tricky proposition. If they can be convinced, then moderate success is assured in Quebec and possibly France. Crossing over into English-speaking territories, even in Canada, is not assured unless marketers properly herald a new talent and a gut-wrenching performance by Bussieres as the mother. She is a deservedly well known figure at home, but not so much abroad.
Edoin shot Wetlands (Marecages) on the farm he grew up on; his connection with the land and livestock gives this movie its mojo and much of its poignancy. He cuts with ease between an ethereal walk through the tall grass by a naked Bussieres, accompanied by violin, to the harsh sounds of a threshing machine and shots of nature's floral refuse. The characters, grassy fields, and ubiquitous marshes are well integrated. In fact, liquids—the swamp, cows' milk, even the boy's sperm in close-up—seep through the movie.
Farming is dying in many places, but here the depressed economy and an unusually hot and dry summer combine to make life insufferable and financial stability nearly impossible. That the characters play out their deepest fears in this landscape lends credibility to their strife. The film does not feel "acted."
Marie (Bussieres) moved to the farm years before to marry Jean (Picard), whose widowed mother and female lover live in a separate house on the property. Simon (Maille), their son, is an awkward layabout. His ineptitude causes a rift between him and his father, which is sealed when he blames the tardy boy for the loss of a calf at birth. We find out later that there had been another son, a 10-year-old, who drowned two years before while under Simon's supervision.
When a possibly intentional "accident" caused by Simon's sloppiness results in Jean's death, Marie becomes overwrought and, understandably, rejects her confused son, who turns to his two doting grandmothers for consolation. The unorthodox oedipal dimension of the story adds another layer of melancholic desperation. (In one scene, he watches with disgust while his parents make love in the kitchen.)
The visit of a handsome young man, sent over after Jean's death to help the struggling widow and her son by doing chores, provokes Simon's thus-far unrecognised same-sex lust. At the same time, Marie rents out an empty trailer to a sleazy farmhand who is after more than work from her, and will cross any boundaries to get it.
In his sexual confusion and guilt-based overprotection of his mother, Simon takes an immediate dislike to the unnamed man (Papineau). Even after fairground dates (colourful) and bouts of drinking (Marie had been on the wagon for two years), she sees through him and sends him away. (In a priceless scene, the stranger tries to make peace with Simon by buying the shell-shocked latently gay boy a lap dance from a pole dancer at the local strip club.)
The man's threatened vendetta sets the stage for the powerful climactic scene, a pathetic but practical action that could implicate either him or Simon as the person responsible. After all the deaths, heat, dearth of drinking water, and anxiety about money, a potential healing of the mother-son rift is in the air, a welcome relief that makes good dramatic sense.
Production company: Max Films
International sales: Fortissimo Films, www.fortissimo.nl
Producers: Luc Vandal, Felize Frappier
Executive producer: Roger Frappier
Cinematography: Serge Desrosiers
Production designer: Andre-Line Beauparlant
Editor: Mathieu Bouchard-Malo
Music: Nathalie Boileau, Pierre Desrochers
Main cast: Pascale Bussieres, Gabriel Maille, Luc Picard, Francois Papineau, Angele Coutu, Denise Dubois