Visitors to the Denver Film Society who were unable to catch X-Men: Apocalypse at the Colorado non-profit's signature Sie FilmCenter last weekend will get another opportunity this weekend. Why is this of note, you ask?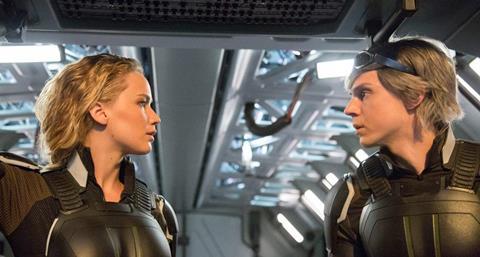 Because Apocalypse opened nationwide last weekend. And ordinarily, under the custom known as clearances, it would have been months before audiences at the Sie would get to see the mutant superheroes in action.
However all that changed when Fox declared recently that it would no longer honour clearances, the traditional practice of granting exclusive exhibition rights to a dominant chain in a catchment area for the initial stages of a release.
Fox joins Universal, Paramount and now Lionsgate in the new approach, with a chain or two also looking at changing their ways. This seems timely, given that the US Justice Department is looking into antitrust actions against distributors and exhibitors who insist on siding with tradition.
A number of other venues besides the Sie has taken advantage of Fox's change of heart. Denver Film Society executive director Andrew Rodgers is among those who have been quick to show support.
"If we can get more titles from big distributors that align with our audiences, if we can have more choice, that's going to be a win-win for everybody," says Rodgers.
Apocalypse screened at the Sie alongside traditionally eclectic Film Society programming that included a Halloween retrospective, a screening of Terry Gilliam's Brazil, a live Formula 1 broadcast, Terence Davies' Sunset Song, and Lisa Immordino Vreeland's documentary Peggy Guggenheim: Art Addict.
Rodgers reports that all the films played well in the sandbox together. There was not much time to market Apocalypse, but Rodgers has been sufficiently encouraged by the audience response to be talking to the studio about extending the run by several weeks. Apocalypse grosses from Sie are reported to Comscore and contribute to the overall box office reported by Fox.
While tentpoles are unlikely to take over the Film Society's schedule, the executive director and his staff including programmer manager Ernie Quiroz know they enhance the menu.
"You need a little ice cream now and then to attract audiences (and pay for) the meat and potatoes," says Rodgers.