With his first multi-territory studio deal signed and lessons learned from a move into theatrical distribution, CEO Efe Cakarel is aiming high with his curated film platform MUBI.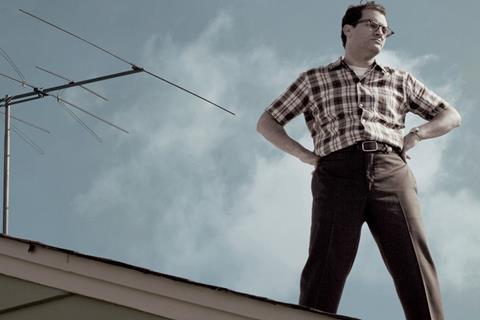 After 10 years in business and $20m of investment, SVoD platform MUBI is about to enter a new phase in the company's history — it should become cash-flow positive for the first time in 2018, company founder and CEO Efe Cakarel tells Screen International.
The company does not disclose its subscriber base, which industry sources estimate to be around 100,000. That is a drop in the bucket, of course, compared to Netflix's 100 million. But those are 100,000 engaged lovers of cinema, and Cakarel is encouraged the numbers are growing thanks to MUBI's unique offering. "MUBI is focused on cinema, while other platforms are increasingly moving to TV. That is our opportunity — cinema, movies," he says.
Although MUBI prides itself on human curation — its executives frequently say, 'No algorithm ever cried at a movie' — the company uses data as well. That includes subscriber viewing habits but also noting what is being discussed on social-media platforms — including data for 100,000 titles. "We know the kind of films people want to watch in Germany and they're different from the kind of films people want to watch in Mexico," Cakarel notes.
The company also shares that data with its rights holders. "We're trying to build a reputation of being incredibly transparent," he says. "We share how many times their films are watched in each country. It's incredibly detailed how much they're making per title, and where."
Into the studio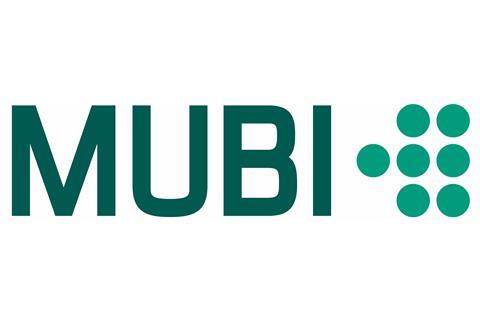 MUBI recently signed its first multi-year, multi-territory studio deal, with NBCUniversal for 11 territories in Europe: UK, Ireland, Germany, Austria, Switzerland, France, Sweden, Denmark, Norway, Finland and the Netherlands. The pact kicks off with the Coen brothers' A Serious Man, which will become available on Christmas Day, and will also include 49 other titles, ranging from Alfred Hitchcock's Rope to Being John Malkovich.
"The first five or six years were challenging, and in the past two or three years I'm finally having fun," says Cakarel. "We have a business right now." That business employs 50 people and has its platform available globally in more than 190 countries, blocked only in China and North Korea. The largest customer base is in the UK, where the company is headquartered, with the US its second-largest market (there is an office in Manhattan). Cakarel cites "good growth" in western Europe, particularly France, Germany and the Netherlands.
The next region to build on will be Asia. "We are fascinated with Southeast Asia — Malaysia, Indonesia, Singapore," he says. "You need a very local strategy in those countries. We want to attack that first before we target South Korea and Japan." In the short term, China will "remain difficult", he says, but a partnership with Huanxi Group will help MUBI acquire Chinese content for release outside of China.
In 2013, MUBI locked onto its unique model, now patented in the US: it presents one film per day to its subscribers, available for a 30-day window. Thus there are 365 films selected per year, with 30 available to each subscriber at any time. "I have only 365 movies I can show and only 100 of them from studios, the rest is independent and local content," Cakarel says. "Our goal is to show great cinema, whether that's from a small production company in Manila or a big studio in LA."
The company made its first foray into theatrical releasing in April 2016 with Miguel Gomes's Arabian Nights, which it released in the UK and Ireland. It ramped up that activity in 2017, releasing films including Cannes 2016 Un Certain Regard winner The Happiest Day In The Life Of Olli Maki in the US and the UK, and Berlinale Silver Bear winner Félicité and Golden Bear winner On Body And Soul in the UK.
Cakarel is candid that lessons were learned. "Our expectations were a lot higher in terms of the numbers we expected to generate theatrically," he says. "We lost a lot of money releasing Olli Maki. It's black and white, it's Finnish — no matter how amazing it is, it's difficult to fill those seats. Since that, we have not been losing money. Our P&A is substantially lower [on recent releases]."
The experience has not scared him off distribution; the next theatrical launch will be Philippe Garrel's Lover For A Day in January. MUBI plans to release about six films each year in cinemas; in fact, Cakarel is considering bigger acquisitions where they can see a larger audience potential. For instance, he would have loved to acquire Palme d'Or winner The Square. "We feel more and more confident in investing more," he says.
Next on the agenda will be getting more films for the platform earlier in their life cycle, which will mean more investment. "In the case of the studios and mini-majors, we need to buy the first pay window instead of Sky, and we'll get there," Cakarel says. Moving into production is also a key step. "The next phase is to go earlier in pre-buying and participating in the production of films. We don't want to produce the whole film ourselves, we can become a co-producer or exec producer. And potentially pick a territory to take all rights and release the film there."
In typically enthusiastic fashion, Cakarel is aiming high. "In the next two to three years, we'll do some wonderful co-productions. You'll start seeing our logo in front of films playing in Competition at Cannes."