EXCLUSIVE: Ballet movie sells for Wide House, who are also beginning pre-sales on Unpleasant Truths directed by Marcel Opuls.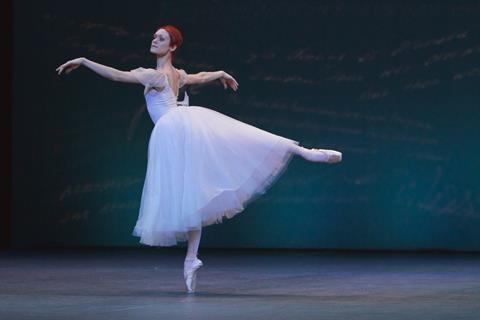 Wide House has concluded an eye-catching deal on its new ballet movie Ulyana Lopatkina.
The film, directed by Marlene Ionesco, follows the twists and turns, ups and downs, in the career of Ulyana Lopatkina, a prima ballerina at the Kirov Ballet/Mariinsky Theatre. It has been picked up for Japan by Showgate in an all rights deal.
At Berlin's European Film Market (EFM), the company is also beginning pre-sales on what promises to be a highly controversial new doc from Marcel Opuls (the French director of The Sorrow And The Pity).
The new film, entitled Unpleasant Truths and made by Ophuls and Eyal Sivan, asks whether "Islamophobia is the new anti-Semitism" and also explores "the very strange linkage between the far right in Europe and Israel."
Just prior to the EFM, Wide sold its German cinema doc From Caligari To Hitler to the US (Kino Lorber).
Wide House has three titles in official selection at the Berlinale.
Wide's Peruvian doc Finding Gaston screens in Berlin's culinary section. This is a portrait of renowned Peruvian chef Gaston Acurio, who uses his cuisine to promote Peruvian culture and ideas abroad. Finding Gaston has now gone to the US (Film Movement), Japan (Stylejam) and Australia/New Zealand (Curious).
Screening in Panorama is Misfits, a coming of age-doc about three American teenagers from conservative Tulsa struggling with isolation and instability in a story that portrays the consequences of coming out as a young LGBT in the Bible Belt.
In the Forum, Wide has Nuclear Nation II, which looks at the tragic aftermath of the Fukushima nuclear disaster in Japan.
Wide is also continuing pre-sales on Johan Grimonprez's Shadow World, a doc about the shadowy world of the international arms business.