Dir-scr: Jay Anania. US. 2010, 108mins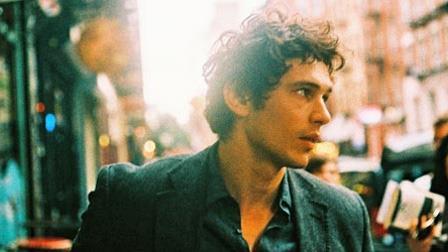 William Vincent sounds like a made-up name, and it is, in this stylish but humourless vehicle for James Franco in which a brooding loner disappears and takes on a new identity.
Anania's rudimentary script, written for Franco, is a weak shell that's awkward for any actor to inhabit.
NYU professor Jay Anania's noir-ish tale about a man who chooses to live his life apart is festival and art-house fare, with a potential cross-over into the fashion audience, thanks to the Vogue-ready Franco. The monosyllabic dialogue is minimal enough to overcome any language barrier, and Franco fans in Europe and Asia could build the picture's public. The same fans will extend its life on home video.
William Vincent is a secretive film editor who seeks solitude in a crowded lower Manhattan. He acquires fake identity papers in his new name, and moves to a Chinatown storefront, where he edits nature videos in a monk-like existence.
Picking pockets occasionally to pay the bills and flirting discreetly with beautiful women in restaurants, William meets the Boss (Josh Lucas) and his assistant, Victor (Martin Donovan). Working for the Boss as a bagman and enforcer, William encounters Ann, a high-priced hooker, and the two connect sexually. Their attraction puts silent-but-deadly William at odds with his bosses and with Ann's clients, and tensions turn violent.
The look of the film, originally called In Praise of Shadows, is inspired by a 1933 book on aesthetics of the same title by the Japanese writer Junichiro Tanizaki. Interiors are shot in minimal light. Street scenes experiment with the interplay of sun and shadow. Cinematographer Danny Vecchione gives the film a digital precision similar to that of Steven Soderbergh's The Girlfriend Experience, which was shot in some of the same neighbourhoods.
Yet Anania's rudimentary script, written for Franco, is a weak shell that's awkward for any actor to inhabit. Franco the brooder mutters lines between long silences. Fortunately, his youthful face can hold up to the unforgiving scrutiny of endless high-definition close-ups. He calls to mind the 1960s Japanese actor Joe Shishido who specialised in roles of Yakuza enforcers. There's even an early close-up in the film that makes Franco look like the Asian star.
Yet neither Nicholson nor Donovan has the face for hi-def tactility. In scenes that are tense or meditative, they convey exhaustion rather than drama. And Nicholson is not credible is an expensive escort, nor is Lucas as a feared crime boss.
The New York of William Vincent is made up of recognisable locations, many of them not far from NYU, where Anania teaches directing. Like William, who seeks anonymity, the film avoids monuments or any obvious celebrated addresses. Filming outdoors, the talented Vecchione finds a wondrous balance between the intimate and the iconic. He also knows how to make Franco look good enough to keep you watching. We'll be seeing more from this cinematographer.
Production Company: Rabbit Bandini
US Sales: Parlay Media, www.parlaymediagroup.com
Producers: Vince Jollivette, Piers Richardson, Sophia Lin
Cinematography: Danny Vecchione
Editor: Jay Anania
Production designers: Carmen Cardenas, Alexios Chrysikos
Music: John Medeski
Main Cast: James Franco, Julianne Nicholson, Martin Donovan, Josh Lucas, Vince Jolivette, Zoe Lister-Jones