Fresh from its success with its screen adaptation of Stieg Larsson's best selling Millennium trilogy, Swedish production outfit Yellow Bird has optioned Jo Nesbø's novel, Headhunters.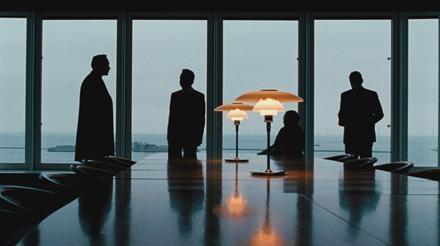 Yellow Bird, part of the Zodiak Entertainment group, aims to develop a Norwegian feature film based on the book.

The book Headhunters has so far been sold to ten countries including France, Germany and the Netherlands. It recently won the Norwegian Book Club Prize for best novel of the year 2008.

Headhunters is a thriller about Roger Brown, Norway´s most successful headhunter. The unscrupulous Brown lead a life of excess and finances his extravagance by way of dangerous art thefts. When he meets the Dutchman Clas Greve he sees the chance to become financially independent and starts planning his biggest hit ever. But soon he runs into trouble – and it's not financial problems that are threatening to bring him down this time. The script for the film is underway and production is expected to begin 2010.

The new project comes as Yellow Bird seeks to strengthen its presence in Norway. Together with Monster Film, the company is already in development of a series of six films based on Norwegian crime writer Anne Holt's successful books about inspector Yngvar Stubø and Inger Johanne Vik – a psychologist and lawyer with a previous career in the FBI.

Yellow Bird has previously produced the British drama series Wallander together with Left Bank Pictures and Kenneth Branagh for the BBC. Meanwhile, Men Who Hate Women (aka The Girl with the Dragon Tattoo), the film based on the first part of the Millennium trilogy, has been a huge success at cinemas in Scandinavia with around 2.6 million admissions to date. It will soon open in several other European countries, including France, Italy and Spain.GM