"I shot this with my Leica_Camera," exclaims Zack Snyder in a breathless tweet.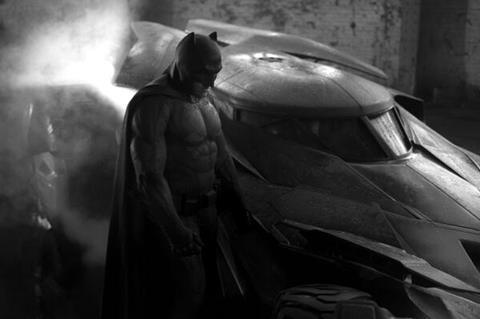 The resulting first image of what looks to be Ben Affleck suited and booted as Batman is impressive indeed and inspired a flashmob of journalists around the news editor's desk at Screen's Cannes offices.
One day after he teased a shot of the Batmobile, Snyder's Leica paints a suitably moody monochrome portrait: the Dark Knight loiters next to a retro-looking Batmobile, head turned downwards, fists clenched. Older and wiser, perhaps.
We haven't seen nearly enough but we can't wait for the movie. Untitled Batman Vs Superman is set to open through Warner Bros on May 6, 2016.