Technology represents new opportunities for the creative industries, but that doesn't mean the robots are taking over.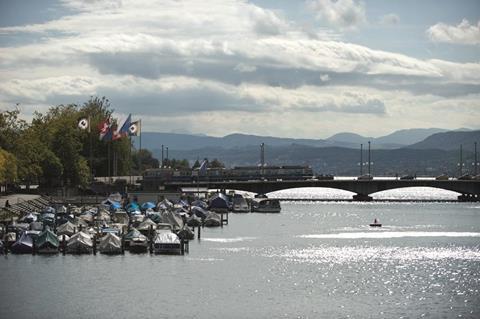 "Oliver Stone didn't come up with Wall Street with an algorithm, it's a creative business," said Sunny Dhillon of California-based VC fund Signia during Zurich Summit panel Breaking Rules and Disrupting Business Models.
Dhillon was bullish on the opportunities that a platform like Snapchat offers to those with IP to exploit. He noted one example of the Exorcist TV series offering a user generated content experience on Snapchat.
"This is voluntary engagement with an advertisement in a way we haven't seen before."
Dhillon cited a recent Wall Street Journal article that Snapchat reaches 41% of all 18 to 34 year olds in the US on a daily basis; while a traditional TV network reaches only 6%.
Robert Darwell, partner at law firm Sheppard Mullin, said technology should offer more opportunities for work and investment for creatives. "It's a great time to be a cool creative force, everybody is coming after you."
Privacy
Privacy and user data was also a hot topic at the annual Summit, which aims to discuss opportunities across "art, technology and innovation."
"People are getting used to the fact that there isn't any expectation of privacy despite data collection rules around the world," Darwell added. "It's often the most negotiated aspect of any deal, who gets to own the information."
Steven Neubauer, MD of Neu Zurcher Zeitung, added: "Investors investigating business models where they give the user the possibility to sell his data, there will be some interesting opportunities to come out of this. I agree privacy is almost gone.
David C Lee, of 451 Media Group, which counts Michael Bay as an investor, said: "We vet content early. But what happens with that IP — does it become a film, game, graphic novel? The company tries to keep an open mind with what's going to be the next big thing."
He noted that VR cameras were being used on the set of Transformers 5.
Gaming gets serious
During another Summit panel on the evolution of gaming, concept artist Christian Scheurer (whose credits range from Titanic to Justice League) said "you can get away with a game which is more universe building (rather than traditional storytelling)."
He added: "The important thing is not to think that movies and games are the same, or converging, we thought it was converging…Lord Of The Rings [as a film/game combination] was a success but what came afterwards? They are separate artforms, they have separate places. They are different."
Scheurer said he was more attracted to augmented reality (AR) than VR, as of now. "As long as people have to walk around with a strange device on their face that's not going to happen…The AR thing is the one that is more exciting."
Jens Hilgers of DOJO Madness and BitKraft, has seen more than 27m users for some of its eSports games. He said the rise of eSports is thanks to the "generational shift and the democratization of video content."
Meanwhile, Moritz Zumbuhl, president and CEO of Blindflug Studios,commented that games makers had a responsibility to their users.
"Gaming has grown up. As gamemakers, we have responsibility, the same thing happened to cinema after a few decades, you can really impact society…games are such a powerful medium to do that. In games you interact, it's not just consuming. For us as gamemakers, we think of ourselves as artists who have a responsibility and we want to do something good with that medium."
Scheurer also noted that the 'isolationist' reputation of gaming isn't always true. He said that you can really isolate yourself reading a long book. But when you join a mobile game, "you do join a community…that's an incredible thing. That's where the monetization comes in, it's the act that you have a community…It's bringing people in a strange way back together."
Hendrik Lesser, MD of Remote Control Productions, said the term 'gaming' itself might need a rethink, "maybe it's time to come up with a new term for it. So that we don't just think of it as toys and games and come up with a new term. There are great opportunities and there are new challenges."