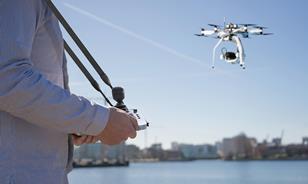 Sarah Lazarides from law firm Harbottle & Lewis on what you need to know before using a drone on a film shoot.

UKCA chief Phil Clapp lays out the key issues facing the UK's cinema sector ahead of the UKCA's annual conference in London.

A24 ran a canny campaign for Barry Jenkins' drama.

Britain's ambassador to the US, Sir Kim Darroch, explains how this year's Oscar nominations prove transatlantic creative ties are as strong as ever.