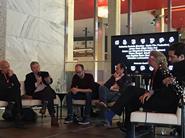 In the midst of Europe's changing financial landscape, a panel of producers, financing agents and private equity consultants at International Film Festival Rotterdam (IFFR) considered which business models are working best.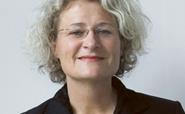 Fewer Dutch films with more production investment and marketing clout behind them. That is what Doreen Boonekamp, director of the Netherlands Film Fund, is promising in the next four-year funding cycle, 2017-2020. 
Anyone doubting the effectiveness of Rotterdam's Hubert Bals Fund need only look at the make-up of next month's Berlinale competition.
Although new to the business, Indian producer Manish Mundra has already backed films that have won prizes in Sundance and Berlin. He tells Liz Shackleton about his plans to finance and distribute content-driven Indian cinema.