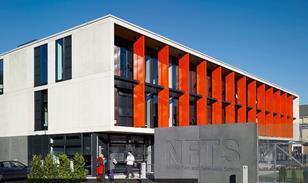 Dr Jon Wardle succeeds Nik Powell at UK film school.

EXCLUSIVE: Alison Owen to exec produce period romance.

EXCLUSIVE: Film is adapted from the autobiography of American banker Glenn Stewart.

12 international projects to presented at event in Paris this June.
ASIA-PACIFIC PRODUCTION NEWS

EXCLUSIVE: Up to 10 features to be produced through new fund.