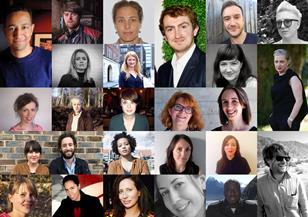 Twenty-two emerging producers to receive up to £2.2m; almost 500 applicants.

EXCLUSIVE: Gareth Ellis-Unwin (The King's Speech) to produce; MPC to produce and fully finance.

The Oscar-nominated actor will lend his voice talent and play the lead role in the 3D CGI animated family film.

Screen reports on the 19 project pitches, including animations, family fare and a Daniel Dencik drama.
ASIA-PACIFIC PRODUCTION NEWS

The Busan film fest's Asian Project Market (APM) has highlighted a "strong presence" of women filmmakers in this year's line-up.