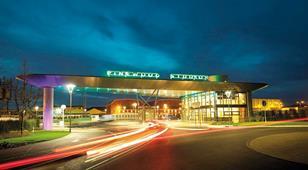 EXCLUSIVE: Pinewood Pictures exec to leave UK outfit after three years.

EXCLUSIVE: WestEnd heads to Cannes with doc about controversial ballet star. First look still released.

CANNES: The studio is poised to snap up US rights to Bold Films' thriller starring Nikolaj Coster-Waldau, with Sierra/Affinity handling international sales on the Croisette.

Denmark's Katja Adomeit and Germany's Ingmar Trost among upcoming European producers set to be showcased at Cannes.
ASIA-PACIFIC PRODUCTION NEWS

Paramount Pictures has announced that it plans to expand its office in China and shift its business operations from Shanghai to Beijing.