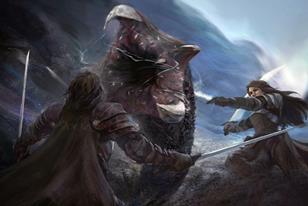 Black Angel first seen as a short at theatrical screenings of Star Wars: The Empire Strikes Back.

EXCLUSIVE: Merlin star Colin Morgan co-stars in British coming-of-age feature.

Jim Seibel and Bill Johnson's company will finance and handle international sales after acquiring Peter Scott's spec R-rated comedy screenplay.

The Norwegian government is set to introduce a system of incentives for film productions, to keep local projects in the country and attract international ventures.
ASIA-PACIFIC PRODUCTION NEWS
The former Focus Features CEO's production company Symbolic Exchange has struck a first-look and strategic cooperation agreement with Chinese start-up Meridian Entertainment.