Dir: Rob Sitch. Australia. 2012. 114mins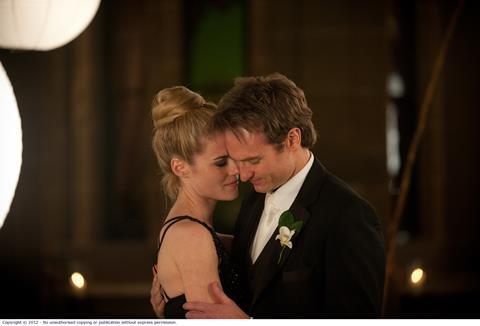 This is only Sitch's third feature as director in 15 years and given his previous two — The Castle (1997) and The Dish (2000) — are among the most loved and successful Australian comedies of all time, much has been expected for its release. But where the earlier movies were cheerily Aussie in relaxed style and out-of-town humour, Any Questions for Ben? is aggressively fast and inner-city sexy.
Any Questions For Ben? could well raise considerable international laughter.
Opening wide on February 9 in Australia on 235 screens, much will depend on Roadshow's marketing precision: this is not another dish of Sitch cosiness. International prospects are improved by the increasing recognition of its two US-based Australian leads, Josh Lawson (Freeloaders, etc) and Rachael Taylor (Transformers, etc).
Here Sitch has been influenced by the Richard Curtis/ Working Title rom-com school where a quirky 'family' of buddies assist the hero to find true love. But Curtis's lovably bumbling Hugh Grant figure is here replaced by cool 27 year old metrosexual Ben (Lawson), who beds gorgeous girls without really trying, changes trendy apartments once or twice a year and pulls big fees as a hardly-trying 'Strategic Brand Manager'. Though tall, handsome, street-smart and fully fit, Ben is not an easy hero to root for.
He doesn't like himself much either. When invited to speak at his old school about his brilliant, if difficult to describe, career, he gets strangely tongue-tied and fellow former student, Human Rights Lawyer Alex (Taylor), commands the young audience's attention. When the headmaster (Sitch himself in a confident cameo) asks the leading question of the title not a single hand shoots up. This leads to Ben's "quarter-life crisis", gradual self-appraisal and entirely predictable change of direction — though the lawyer is just as gorgeous and keen as the models and tennis stars he's so used to.
To match Ben's lifestyle there's much hyperactive editing, flashing montages and a soundtrack packed with tracks. The action dashes through an impressive course of Melbourne locations — clubs, alleyway cafes, rooftop bars, parks, galleries, tennis and racing venues — all intercut with plenty of dusk to dawn helicopter footage.
There are two welcome trips far away from Melbourne. Ben and Andy, his dimmest mate, escape for a skiing trip to the picturesque south of New Zealand and, in a necessarily jolting change of perspective, Ben visits the Middle East on a make-or-break mission.
Notable in the group of his surrounding chums are Felicity Ward as sassy, straight-talking Emily; Christian Clark as dependably loyal Andy and Lachy Hulme as mega-rich capitalistic Sam. Unnervingly, Daniel Henshall's nice, sensible, bearded Nick looks exactly as he did in his award-winning performance as the amoral mass-murderer in Snowtown: perhaps he should have shaved.
The climactic Emily-Nick wedding sequence, with a classy turn by John Howard as the presiding priest, demands memories of Working Title's Four Weddings. Australia makes very few rom-coms and though in need of a trim, Any Questions For Ben? could well raise considerable international laughter.
Production company: Working Dog Productions
Australia/NZ distribution: Roadshow Films
Producers: Santo Cilauro, Tom Gleisner, Michael Hirsh, Rob Sitch
Screenplay: Santo Cilauro, Tom Gleisner, Rob Sitch
Cinematography: Stefan Duscio
Editors: Phil Simon, Stu Morley
Production designer: James Clark
Music: James Sidebottom, Jane Kennedy
Website: www.facebook.com/anyquestionsforben
Main cast: Josh Lawson, Rachael Taylor, Daniel Henshall, Felicity Ward, Christian Clark, David James, Lachy Hulme