Dir: Genevieve Bailey. Australia. 2011. 94mins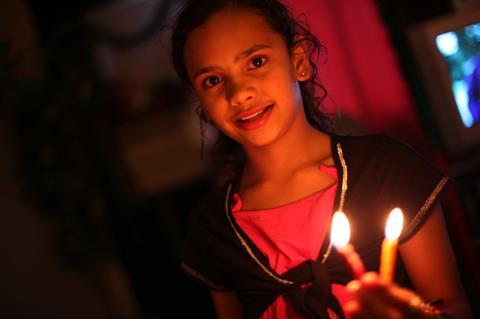 This warm and engaging independent documentary, shot over four years in 15 countries, features a line-up of characters who have but one thing in common: they are all eleven years old. A crowd pleaser at last year's Melbourne Film Festival and subsequent winner of best documentary at the IF Awards, the feature now follows North American showings with a very small Australian theatrical release. But its most likely destination from now on is television.
Inevitably some of her subjects stand out from the pack and you wish you could see more of them.
Young director/cinematographer Genevieve Bailey roves around the world making a film that will be, as she tells us in a prologue, "energetic, optimistic, universal and real". So we meet her many perky subjects, speaking in a medley of languages, showing off a range of living conditions from comfortable to Third World meagre. Such contrasts need no commentary: it's the mutual openness and unaffected good nature of these otherwise unconnected eleven year olds that is Bailey's point.
The kids give budding, incautious opinions on bullies, animals, food, love, marriage, ecology, war, ambitions, and they proudly show off their rooms, their surroundings, their daily doings. A swimming-with-elephants sequence in Thailand is particularly cinematic. Bailey does her own camerawork and her own complex editing.
Inevitably some of her subjects stand out from the pack and you wish you could see more of them. Remi from France is particularly thoughtful and mature. Jamira, an Aboriginal Australian, is delightfully open. Billy from London could carry a full-length documentary on his own. Round faced and with a voice that's in constant need of subtitles, he claims to remember everything that has ever happened to him, including his birth; and his father seems to agree. Bailey can't resist an epilogue where we meet Billy two years later. Who could blame her? Maybe she should start an international 7 Up series?
Production company/sales: Proud Mother Pictures, gen@iameleven.com
Producers: Genevieve Bailey, Henrik Nordstrom
Cinematography: Genevieve Bailey
Editor: Genevieve Bailey
Music: Nick Huggins
Website: www.iameleven.com