Dirs/scr: Mohammed Alibrahim, Ahmed Al Baker. Qatar. 2012. 60mins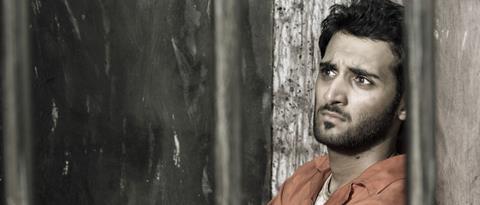 Arab horror film Lockdown: Red Moon Escape is an ambitious low-budget attempt to transplant zombies into the region, and while this low-budget film lacks the chills and story to really convince, the filmmakers ambitions to develop Arab genre films is to be applauded.
The initial concept is fine, but it lacks real dramatic tension.
The film, which had its world premiere at the Gulf Film Festival, is hampered by its budget and short running time, and while things start off pretty well with an initial zombie attack, the film quickly slows to a walking pace and lacks the much needed momentum and application of horror thrills.
The film opens with best pals Saif (Mishal Al Dosari) and Rashid driving through the desert. They stop for a while and Saif spots some strange looking characters munching on a body next to an abandoned vehicle. Saif manages to make a dash for his car, but Rashid is not quite as lucky.
Things go from bad to worse, though, with Saif snatched by a mysterious military group who take him to a prison. Thinking that he has been infected by the zombie virus, Saif is tortured. He slowly finds out – with the aid of fellow inmate Amna (Mariam Al Essa) – that people with psychic and supernatural abilities are being held at the prison and they are waiting the arrival of the mysterious Shadab.
The film's initial momentum – the first attack and Saif's kidnap – sadly grinds to a halt as he is imprisoned, and then rather than a horror film Lockdown: Red Moon Escape plods along without even offering up any real prison drama. The initial concept is fine, but it lacks real dramatic tension.
While it is intriguing to see the worldwide domination of the zombie film reach Arab cinema, in truth the region needs no real assistance from Western-orientated horror genres. Genre films featuring Djin – Arab ghosts – have been made in the past, though there has yet been a locally originated feature film that really embraces horror.
Producers: Mohammed Alibrahim, Ahmed Al Baker, John Darko, Khalid Al Jaber
Cinematography: Shadab Khan
Music: Gregory M Johnson
Main cast: Mishal Al Dosari, Mariam Al Essa, Jassim Mohammed, Abdulaziz Al Durani, Mahmood Al Mahmood, Faisal Al Baker