Dir: Asger Leth. US. 2012. 102mins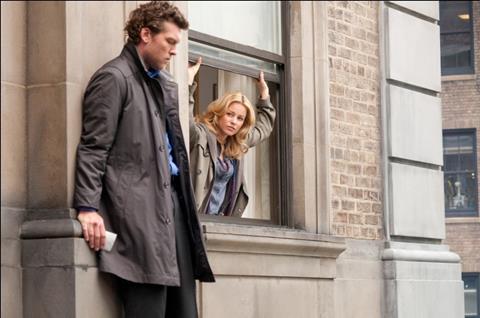 A thriller of two halves, Man On A Ledge starts out intriguing and ends up formulaic. But with Sam Worthington leading a strong and diverse cast, the Summit production, which gives Denmark's Asger Leth his first feature directing credit, still appears to have decent commercial prospects, particularly in ancillary markets.
Worthington is underused but gives the film a solid anchor.
Summit launches the film wide in the US at the end of a busy January and will be aiming to leverage Worthington's mainstream appeal, last illustrated by 2010's Clash Of The Titans. Independents opening the film in other territories through February and March will hope to benefit from the actor's global track record, established in such international over-achievers as Avatar and Terminator Salvation.
True to the intriguing if slightly misleading title, Worthington's Nick Cassidy spends most of the film on a narrow ledge high above a busy New York street. A flashback reveals that Cassidy is a former cop who has just escaped from prison; but the exact reason for his desperate move remains a mystery.
Leth, who previously directed acclaimed documentary Ghosts Of The Cité Soleil, spins out the mystery quite effectively and while he's doing so introduces a number of other elements that keep the film entertaining.
The wealth of subsidiary characters includes a hard-living police negotiator (played by Elizabeth Banks, from Zack And Miri Make A Porno), her tough colleague (Edward Burns), a pushy TV reporter (Kyra Sedgwick) and an obnoxious businessman (Ed Harris). There's also some nicely dark humour, a bit of New York flavour and a vague 'We are the 99%' theme.
The mystery is mostly explained about 50 minutes in and thereafter the film becomes a more standard and pretty far fetched heist thriller, with Cassidy acting as the mastermind but brother Joey (Jamie Bell) and his girlfriend (Genesis Rodriguez, from TV's Entourage) doing the work and risking capture by some crooked cops.
Worthington is underused but gives the film a solid anchor. The other performances are a mixed bag, with Burns, Harris and Sedgwick doing the most enjoyable turns.
Production companies: Summit Entertainment, di Bonaventura Pictures
US distribution: Summit Entertainment
International sales: Summit Entertainment, www.summit-ent.com
Producers: Lorenzo di Bonaventura, Mark Vahradian
Executive producers: Jake Myers, David Ready
Screenplay: Pablo F Fenjves
Cinematography: Paul Cameron
Production designer: Alec Hammond
Editor: Kevin Stitt
Costume designer: Susan Lyall
Music: Henry Jackman
Website: www.manonaledge.com
Main cast: Sam Worthington, Elizabeth Banks, Jamie Bell, Anthony Mackie, Edward Burns, Kyra Sedgwick, Ed Harris, Genesis Rodriguez