Dir: Peter Templeman. Australia. 2012. 96mins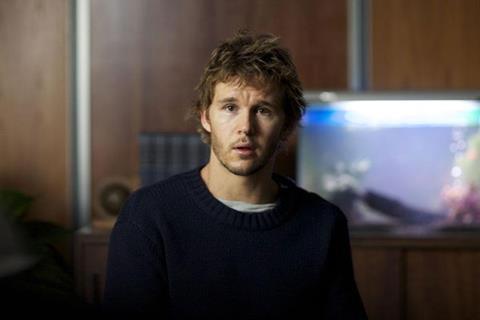 The soundtrack of the opening movie at the 2012 Sydney Film Festival certainly tested the speakers at the venerable State Theatre. Peter Templeman's sparky romantic comedy is packed with cranked up tracks more likely to get a multiplex crowd going, but, though aimed at the 20/30-somethings, Not Suitable For Children had some allure for this festival audience. Set in Sydney, it is steeped in the city's youthful energy and casual beauty.
It's a career-launching turn from the smart and sassy Snook.
Due for local release on July 12, the film's major international selling point is lead actor Ryan Kwanten, currently filming his fifth season of HBO's vampiric True Blood. But surprisingly, his stubbly, wide-eyed, eager-puppy charm is matched then trumped by a wonderfully appealing performance from Sarah Snook as his houseshare pal and quite unsuitable intimate partner. It's a career-launching turn from the smart and sassy Snook.
This is Templeman's debut feature. Though his narrative connects all the right hard drinking, drug taking, sexual explicit romcom dots, he achieves a level of emotional reality not usually seen in such racy movies, certainly not the Hollywood variety.
When laid-back Jonah (Kwanten) discovers — via a passing blow-job — that he has testicular cancer, he is forced to confront a future without biological children. With just four weeks to go before the vital operation, he enlists his houseshare mates Stevie (Snook) and Gus (Ryan Corr) to help him find a girl willing to become immediately pregnant. The trouble is, though cuddly and with many a former girlfriend, Jonah is hardly father material.
The plot destination is unsurprising, but Michael Lucas's dialogue is consistently edgy and unpredictable. Several scenes pack a real comic punch — like Jonah's approach to a bemused lesbian couple. Technically, there's plenty to admire. Lighting and camera work (Lachlan Milne) are excellent; as is the editing (Matthew Walker) of the many crowded party scenes. Production designer Mary Elizabeth Moore gets the improvised, sparsely furnished, uncarpeted house just right.
Production company: Wild Eddie Films
Australia/NZ distribution: Icon Film Distribution
International sales: Arclight Films
Producer: Jodi Matterson
Executive producer: Bruna Papandrea, Darren Ashton, Gary Hamilton
Screenplay: Michael Lucas
Cinematography: Lachlan Milne
Editor: Matthew Walker
Production designer: Mary Elizabeth Moore
Music: Matteo Zingales, Jono Ma
Website: www.iconmovies.com.au/Movies/N/NotSuitableForChildren.aspx
Main cast: Ryan Kwanten, Sarah Snook, Ryan Corr, Bojana Novakovic, Kathryn Beck