Dirs: Patricia Faloppa, Mauricio Branco. Brazil. 2012. 75mins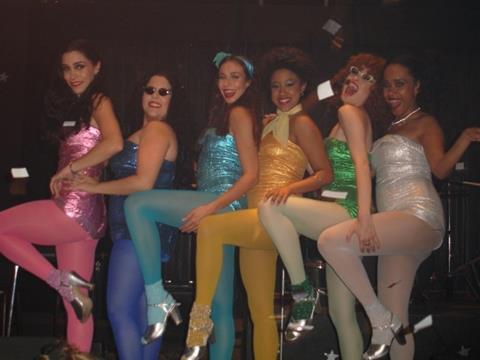 Sun, sand, sea and sex…Rio de Janeiro during the 1970s might seem the perfect place on paper to embrace liberation and music, but this was still the period of the military regime. The decade, though, also saw the city influenced by the hippy movement and little by little the Brazilian need to party would come to the fore.
Rio 70s comes into its own when it starts to detail the club scene and the impact it had on the city.
Rio 70s (Rio Anos 70), directed by Patricia Faloppa and Mauricio Branco with a certain style and affection and making good use of grainy footage of the period alongside interviews, details the mood of the period when it came to music, drugs, clubbing and sex. A film for broadcasters really, it is at its best as a document of the club scene of the 1970s rather than a historical document.
The film starts off detailing the sea, surf and sex culture that defined the Copacabana beach of the 1970s, with a few commentators detailing how anyone who looked out of the ordinary – and the hippy movement had more than a few folks of that ilk – came into trouble with the military. The footage of the beach scene is impressive and evocative, but all relatively straightforward.
Rio 70s comes into its own when it starts to detail the club scene and the impact it had on the city. Regine Zylberberg details her Regines club empire and how her Rio location attracted all of the stylish and wealthy people of the time, though the club that seemed to the biggest local impact was Dancin' Days (the title of which was later used for a successful Telenovela).
Not only did it attract massive audiences it also played host to performers such as As Frenéticas, six young women initially employed as waitresses who were given time to sing and went on to be stars in their own rights.
The film tries to make the argument that the club scene had a massive impact on society and womens' rights, but despite some engaging and interesting interviewees it lapses into being more of a document of the high-end club scene and ends up ignoring what was happening further down the social scale or in the favelas.
Production company: Focus Films
Producers: Tuinho Schwartz, Mauricio Branco
Screenplay: Mauricio Branco
Cinematography: Joel Francisco, Ricardo Fujji, Walter Aguiar
Editor: Tuco
Music: Mauricio Branco, André Neves