Dir: Justin Kurzel. Australia. 2010. 115mins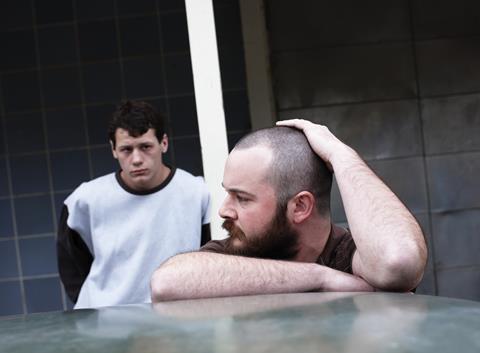 Buyer beware: Snowtown is no ordinary 'serial killer' movie. There is no charismatic Hannibal Lector cooking up thrills, no Wolf Creek super-hermit delivering hold-my-hand multiplex horrors. In a triumph of naturalism, debut director Justin Kurzel has brilliantly recreated scenes from Australia's most notorious killing/torture spree.
The entire large cast – many of them local first-timers — are superbly believable.
Sadistic, stomach churning, at times unwatchable, the lengthy, humourless movie received its world premiere at the Adelaide Film Festival and is as confronting as anything in this genre. Though Kurzel's stated aim is to 'engage with an audience' about the notorious crimes, maximum censorship restrictions may keep his film in a ghoulish ghetto and its box office potential could be limited.
The title, powerful in Australia, will have no meaning elsewhere. Though psychopath John Bunting's multiple victims were discovered stuffed into barrels in an abandoned bank in the small rural community of Snowtown, the movie is set where most of the killings occurred, in a bleak, unlovely outer suburb of Adelaide, 145 kilometres away.
There, in an atmosphere of desperate 1990s poverty, ignorance and hopelessness, tight-lipped Elizabeth (Louise Harris) is raising her three boys. The eldest is lanky, longhaired Jamie (Lucas Pittaway), already in sexual danger from a neighbour, soon a different sort of prey to 'new dad' John (Daniel Henshall).
Henshall recreates this amoral predator in frightening detail. At first smiling and friendly, his sordid disregard for life soon infects the pathetic household and the bunch of hopeless drifters he attracts. The slaughter of kangaroos and dogs gives way to the wholesale destruction of human enemies: perceived 'faggots' are high on his hit list. "No one gives a shit," is his watch cry and, indeed, nobody does care for the missing persons regularly dumped in his wake.
Pittaway's development from wary teen to bloated killer is also convincing. In fact, the entire large cast – many of them local first-timers — are superbly believable. Handheld camerawork by Adam Arkapaw (Animal Kingdom) adds absolute verisimilitude to the grizzly recreation of blood, turmoil and agony.
If it's sodomy, deep-dyed misogyny, full frontals, toenail extraction and ever-so-slow garrotting you're after, Snowtown might be for you. Others might best regard it as a public service warning: should you happen to come across such people as John Bunting, do please set off very quickly in the opposite direction.
Production company: Warp Films Australia
Aust/NZ distribution: Madman Entertainment
International sales: Protagonist Pictures, www.protagonistpictures.com
Producers: Anna McLeish, Sarah Shaw
Executive producers: Robin Gutch, Mark Herbert
Screenplay: Shaun Grant
Cinematography: Adam Arkapaw
Editor: Veronika Jenet
Production designer: Fiona Crombie
Music: Jed Kurzel
Website: www.snowtownthemovie.com
Main cast: Lucas Pittaway, Daniel Henshall, Louise Harris