Dir/scr: Eva Kupper. Belgium. 2010. 70mins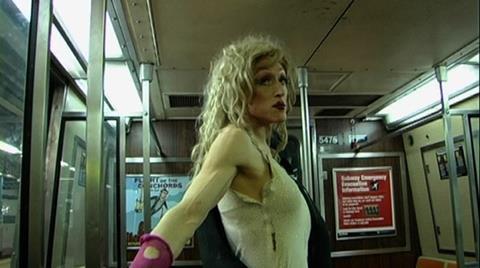 Art-at-all-costs is the motto of guerilla body art performer Jon Cory, who stops at nothing when it comes to his bare-all performances.
Eva Kupper is unobtrusive as she follows him both before and after his operation.
Belgian debut director Eva Kupper won the IDFA Award for Student Documentary (and $2,500) for her film What's In A Name, which follows 53 year-old New Yorker Cory and his sexually explicit stage performances that he calls 'gender terrorism'.
He decides to have breast implants to further his performances – a decision that doesn't overly bother his Jewish mother or his family – and then becomes troubled whether he should call himself Jon or be referred to by his stage name, Rose.
It is a watchable and enjoyable documentary which has some challenging moment for possible broadcasters, but it could well appeal to specialist arts TV channels who embrace the provocative and other doc fests.
Fitness fanatic Cory is a gently fascinating character. When not performing he lives and works at his woodworking premises where he restores old furniture. He lives in a small and ordered room at the back of the workshop, with his wigs, clothes and accessories surrounding him and content in this oddly monastic existence.
Eva Kupper is unobtrusive as she follows him both before and after his operation (nicely engaging are the scenes when he shows off his new breasts to his mother, sister and niece), as well as his painstaking preparations for his performances.
The mild and intelligent Cory thoughtfully mulls over the reaction of his audience to his extreme (and usually faked) antics on stage, and the fact that they just want more and more.
Production company: Soul Docs
International sales, Soul Docs, eva.kupper@souldocs.org
Producers: Eva Kupper, Dimke Haeghen
Cinematography: Eva Kupper
Editor: Eva Kupper, Nico Leunen