ACTOR: Alex Lawther impressed last year playing the young Alan Turing in The Imitation Game, winning a UK Critics' Circle award for young British performer of the year.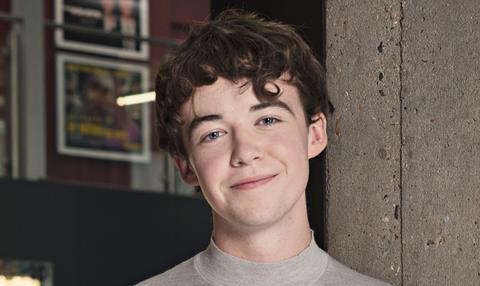 Click here for more Stars of Tomorrow
The 20-year-old Hampshire native, who now splits his time between Peckham and Paris, has been quick to capitalise on the attention, landing his first lead in the independent film Departure, which shot in the south of France and premieres at BFI London Film Festival (Oct 7-18), opposite Juliette Stevenson.
He's also filmed the HBO pilot Virtuoso, written and directed by Alan Ball and produced by Elton John and David Furnish, playing an 18th-century castrato prodigy.
Lawther got his break at the age of 17 when David Hare cast him straight from school in the autobiographical play South Downs opposite Anna Chancellor.
"David wanted someone who had grown up in the same part of the world," explains Lawther. "I don't come from a theatrical background, I come from a small village, and I went to the audition not really knowing about the process. I didn't know who David Hare was.
"I didn't think," he adds, "that it was possible to make the step from school play to the West End and the professional world. But I was blessed with total naivety." Lawther looks set to continue to prove his young self wrong.
Contact Nicki Van Gelder, Conway van Gelder Grant nicki@conwayvg.co.uk