WRITER: Matthew Orton's first feature script is called Clean, and its drama unfolds outside London skyscraper The Shard, 400 feet off the ground. Clearly Orton has lofty ambitions.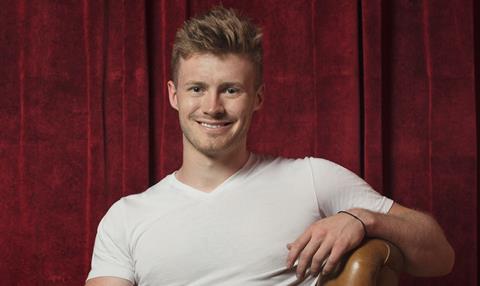 Click here for more Stars of Tomorrow
Set up with Qwerty Films, Clean is the start of what's shaping up to be a brilliant career.
Right now, the Edinburgh-born writer is working on a spec script based around the 1965 Jerusalem trial of Adolf Eichmann, as well as a road-trip film about a young man and his grandfather on holiday in China.
He also has a commission for the political thriller Reason Of State from Wildgaze Films plus varied TV work (including a pilot for Urban Myth Films).
Orton started writing when he was a teenager, penning his first film script at 17 ("If only I could find it") and graduated with a first in history from Oxford University in 2010, winning the BBC's Writers Room young writer's competition in 2012.
"I loved history and it made sense to study a subject where I could find other people's stories," says Orton. "For me, writing and reading and talking about stories are the best forms of learning."
Orton has been selected for this year's Guiding Lights programme, where he will be teamed up with screenwriter Matt Charman.
Contact Emily Hickman, The Agency eh-office@theagency.co.uk