Days of Glory director and American Psycho producer to receive career achievement awards.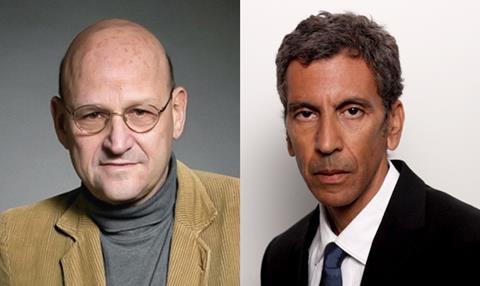 Abu Dhabi Film Festival (ADFF) (Oct 23-Nov 1) is to honour French-Algerian director Rachid Bouchareb and US producer Edward Pressman with Career Achievement Awards for their outstanding contribution to world cinema.
Both awards will be presented at the festival's opening event on Oct 23 at Emirates Palace.
Bouchareb is best known for directing Dust of Life (1995), Days of Glory (2006) and Outside the Law (2010), all of which were nominated for Best Foreign Language Film awards at the Oscars.
His latest feature, Two Men In Town starring Forest Whitaker as an ex-convict and a Muslim convert, will screen as part of the ADFF Showcase.
The film played in competition at the Berlin Film Festival earlier this year. ADFF will also host a public conversation with Bouchareb on Oct 24, where he will discuss his life and career as a director and producer.
US producer Pressman has more than 80 credits to his name over 45 years in the business, working with directors including Brian De Palma, Terrence Malick, Oliver Stone and Kathryn Bigelow among others.
Some of his best known films as producer are Wall Street, Bad Lieutenant, The Crow and American Psycho. He also has executive producer credits on classics such as Badlands and Das Boot.
In addition, the Variety Arab Filmmaker of the Year Award will go to Jordanian filmmaker Naji Abu Nowar, whose debut feature Theeb won the Orizzonti Award for Best Director at Venice, was screened at Toronto and is competing in ADFF New Horizons category.