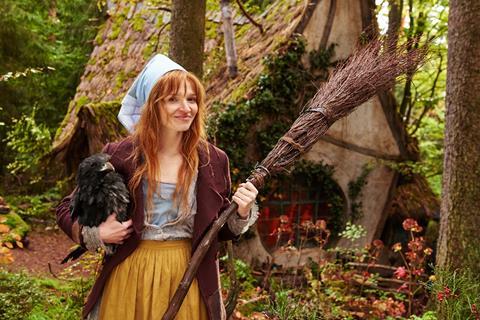 This year has not been an easy one for German exhibitors or distributors. Indeed, the Association of German Distributors (VdF) was uncharacteristically tight-lipped about making any upbeat forecasts about end-of-year results for overall box-office takings and admissions after its AGM in Berlin in late November.
While recent years have seen distributors confidently looking forward to turnover exceeding the €1bn mark and admissions passing 100 million for the year, film releases between January 1 and November 25 have generated $832m (€729.4m) — compared with $989.2m (€867.5m) last year and $1.08bn (€950m) in 2015 for the same period — and sold 83.5 million tickets compared with 99.8 million in 2017 and 113.2 million in 2015.
Distributors and exhibitors had expected the FIFA World Cup in Russia to have a knock-on effect on cinema admissions, but any impact was lessened when the German team made an early exit from the competition.
The seemingly endless heatwave — which saw temperatures nudging 40°c — was a more important factor in the downturn of takings and admissions to German cinemas. June saw admissions fall year-on-year by a massive 45% and July was no better, with a 37% drop.
Moreover, the total number of tickets sold each weekend did not exceed 1.3 million from mid-May until October as keeping cool at the local swimming baths seemed more preferable than going to the cinema in the sweltering heat.
No German films broke into this year's top 10, which is dominated by US titles. Disney's Avengers: Infinity War landed in pole position with total box office of $42.7m.
Warner Bros' Fantastic Beasts: The Crimes Of Grindelwald brought some joy to cinema owners when its opening weekend takings of $13.2m on November 15 were 20% higher than those garnered by the first Fantastic Beasts And Where To Find Them on its initial four days in German cinemas in 2016. This contrasted with the Grindelwald's relative underperformance in territories including the US and China.
On the other hand, German cinema-goers were not so enthusiastic as other territories about Disney's Incredibles 2 which posted $19.8m, compared with France's $42.8m and the UK's $70.6m.
Local German films may have picked up an 18% market share of overall box-office takings in the first nine months of 2018, but there were no local blockbusters like 2013's Suck Me Shakespeer in this year's release schedule to push the homegrown market share past the more usual 20% mark.
Two children's films were the most successful local titles to date, with takings in the $11m-$13m range: Michael Schaerer's adaptation of the Otfried Preussler children's classic The Little Witch opened for co-producer Studio­canal at the beginning of February, while Dennis Gansel's Jim Button And Luke The Engine Driver was released during the Easter holidays by Warner Bros and was still showing on 83 screens by late November.