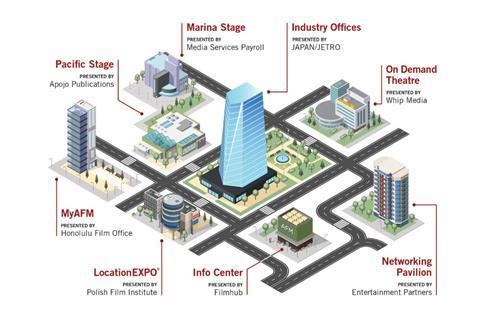 New speakers and sessions in AFM 2021 Online programme announced on Wednesday (October 27) will cover subjects ranging from production insurance, transgender films and new perspectives on horror.
Delegates include Upgrade Productions co-president Jonathan Kier, Participant EVP content and platform strategy Liesl Copland, The Exchange CEO Brian O'Shea and Julia Weber, Global Screen's head of international sales and acquisitions discussing the independent film ecosphere on opening day on November 1.
The first Finance Conference of the market, Bridging the Production Insurance Gap, will follow with 120db founder Steve Hays, Epic Insurance Brokers managing principal, media insurance Peter A. Marshall, and XYZ Films partner Nick Spicer.
The line-up includes Cassian Elwes and Millennium Media president Jeffrey Greenstein at the Pitch Conference, a panel entitled Black Filmmakers at the Crossroads to Success with Bron Studios CMO and co-creative director and Samantha Racanelli among others, and Saw franchise director Darren Lynn Bousman, Epic Pictures CEO Patrick Ewald and Raven Banner acquisitions manager Annick Mahnert on new horror perspectives.
Arclight Films CFO Brian Beckmann, Protagonist Pictures head of acquisitions Luane Gauer, Black Bear Pictures head of production and finance Michael Heimler and Bleecker Street head of acquisitions and ancillary distribution Kent Sanderson will be in conversation with Screen Americas editor Jeremy Kay about limited budget features with huge profit potential.
AFM 2021 Online runs November 1-5.