EXCLUSIVE: Bleiberg Entertainment has sold out Michael Almereyda's psychological thriller starring Peter Sarsgaard led by a deal with StudioCanal for the UK and Rialto in Australia and New Zealand.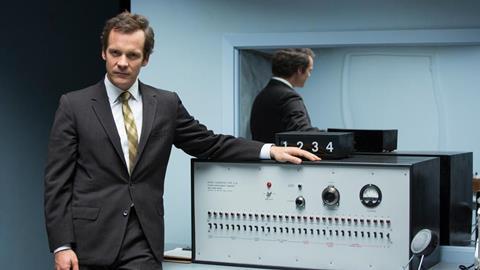 Winona Ryder, Jim Gaffigan, Kellan Lutz, Dennis Haysbert, Taryn Manning, Anton Yelchin and John Leguizamo also star in Experimenter, which premiered at Sundance this year and is currently in release in the US via Magnolia.
Deals have closed in: Canada (VSC), Latin America (Impacto), China (DDDream), Japan (At), South Korea (Movement), Germany (Lighthouse), France (Septieme Factory), Scandinavia (NonStop), Benelux (Premiere), Italy (Barter), Turkey (Calinos), Poland (Sonovision), Greece (Feelgood), Portugal (Leopardo) and Middle East (Eagle).
The film takes place at Yale University in 1961 as Stanley Milgram conducts his notorious obedience tests involving electric shock treatment.
Almereyeda wrote the screenplay and Uri Singer produce with Fabio Golombek, Danny A. Abeckaser, Per Melita, Aimee Schoof, Isen Robbins and Almereyda.