The studio has picked up US rights to Liam Neeson starrer The Commuter and Our Kind Of Traitor starring Ewan McGregor.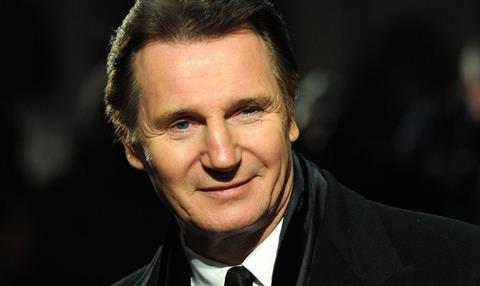 The Commuter will star Neeson as an ordinary businessman on his way home who gets caught up in a criminal conspiracy.
Byron Willinger and Phil de Blasi wrote the screenplay and The Picture Company's Andrew Rona and Alex Heineman are producing.
McGregor star opposite Naomie Harris in John Le Carre spy adaptation Our Kind Of Traitor. Susanna White directs and The Ink Factory and Potboiler Productions produce.
"The Commuter and Our Kind of Traitor are two suspenseful, action-packed, star-driven additions to our film slate that we expect to continue our successful partnership with StudioCanal dating back to our breakout hit The Last Exorcist," said Lionsgate co-COO and motion picture group president Steve Beeks.

"We look forward to working closely with Rodolphe and the entire StudioCanal team as they continue to supply us with a commercially exciting roster of high-profile, branded event properties."
"Lionsgate has emerged as a major creative force in the global marketplace with a deep pipeline of blockbuster franchises, star-driven event films and specialty releases," said StudioCanal president of international distribution and marketing Rodolphe Buet.

"We're delighted to tap into their world-class marketing and distribution organisation that has achieved success across a broad portfolio of films, and we look forward to continuing to partner with them on the distribution of our exciting line-up of movies."
The acquisition builds on a robust existing relationship that sees StudioCanal distribute Lionsgate fare in Germany and Lionsgate handle the StudioCanal library in North America as well the Elevation Sales home entertainment joint venture in the UK.