ACTOR: Like everyone else who watched TV series The Fall, casting director Kahleen Crawford's eyes were drawn to Aisling Franciosi as the precocious teenage neighbour of the serial killer played by Jamie Dornan.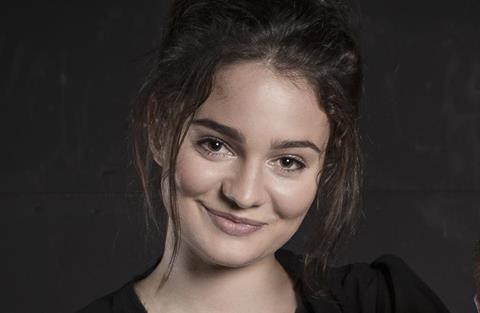 Ultimately, it led her to cast the Dublin-born actress as a rebellious teenager in Ken Loach's Cannes Competition title Jimmy's Hall.
Franciosi, whose father is Italian and who speaks Italian, French and Spanish fluently enough to want to appear in films in all those countries, is the first Irish actress to appear in Stars of Tomorrow.
Hailing from a family of academics, 22-year-old Franciosi studied French and Spanish at Trinity College, Dublin (juggling her course with theatre roles in the Irish capital), leaving in her fourth year for a role in the BBC One drama Quirke opposite Gabriel Byrne.
"I knew always that acting was what I wanted to do," she says. "I started drama class when I was about six years old and that's when I said I wanted to be an actress.
"A lot of kids say that but for me I really did mean it. There have been days when I wonder what it's like to not want to be an actor!"
Also trained as an opera singer, Franciosi is "all about the UK", she says. But every time she buys her one-way ticket to London, she gets a job back in Ireland, culminating in the recent Belfast shoot for the second series of The Fall, in which her role is greatly enhanced.
Her goal is to have "as varied a career as possible. If getting a bit better known allows you to work with and have access to people in the industry, then that's what I want."
Contact Jonathan Shankey, The Lisa Richards Agency jonathan@lisarichards.ie