Pedro Almodovar, Lars Von Trier and Quentin Tarantino are among the established names in aCannes competition line-up that contained few surprises.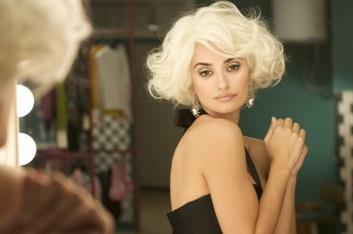 This year's heavyweight line-up, announced by festival director Thierry Fremaux this morning (April 23), sees a strong selection from Asian and good presence from British and French directors.
As previously announced, Disney-Pixar's animated 3D film Up will open the 62nd festival on May 13 but it will not run in competition. Closing duties will be handled by Jan Kounen's Coco Chanel & Igor Stravinsky on Sunday May 24.
Sandwiched in between are titles including Andrea Arnold's Fish Tank – the UK director won the Jury Prize for Red Road, her first film, in 2006 – Jacques Audiard's hotly-anticipated Un Prophete, Jane Campion's Bright Star – Campion is the only woman to ever have won a Palme d'Or and is among three females in competition this year; Isabel Coixet is the third with Map Of The Sounds Of Tokyo.
Other famous names making a trip to the Palais will be Ang Lee with Taking Woodstock, Marco Bellocchio with Vincere, tireless veteran Alain Resnais with Les Herbes Folles, Elia Suleiman with The Time That Remains, Johnnie To with Vengeance, Park Chan-Wook with Thirst and the always controversial Gaspar Noe with Enter The Void.
Notably absent are US titles from the main line-up. With the exception of Tarantino's Inglourious Basterds, the only other US title is Ang Lee's Taking Woodstock – although the director, who mostly works in the US, is of Taiwanese origin.
Lou Ye, the Chinese director, has a berth in competition with Spring Fever, a film he made clandestinely after being banned from shooting in China when his SummerPalace ran in competition in 2006 against the wishes of Chinese censors.
While it is traditional to put three French films into the competition, there is a slight departure this year. The three French titles -Audiard's Prophete, Xavier Giannoli's A L'Origine and Resnais' Les Herbes Folles – are joined by Noe's Void which is a French production, shot in Japan in English by a director who originally hails from Argentina.
Meanwhile, To's Vengeance is a Hong Kong-French co-production and stars French actors Johnny Hallyday and Slyvie Testud, and Tsai Ming-Liang Faces is also a French co-production. The films join Ye's Fever and Park's Thirst in a four-strong Asian line-up.
Spain has its presence via Almodovar's Broken Embraces while the UK bolsters its showing with three films this year Ken Loach's Looking for Eric - the director's ninth time in competition - Arnold's Fish Tank and Campion's Bright Star which is a UK co-production although the director comes from New Zealand. Italy, the Philippines, Austria, Israel and Denmark are also represented.
In all, there are 20 films in competition and 52 in official selection. The festival received 4,272 films for a 6% uptick over last year. Feature films were down however with 1,670 proposed for 2009 versus 1,792 for 2008's edition.
Fremaux dedicated the selection this year to Wouter Barendrecht, praising the late co-founder of Fortissimo Films and saying of the industry's sales and distribution folk, "I'm always surprised how much this community of people works in all the four corners of the world. They are so essential."
Out-of-competition screenings include Alejandro Amenabar's Agora, Terry Gilliam's The Imaginarium Of Dr Parnassus which includes Heath Ledger's final performance and Robert Guediguian's L'Armee Du Crime.
Special screenings include Anne Aghion's documentary My Neighbor, My Killer and an intimate story from Michel Gondry entitled L'Epine Dans Le Coeur.
The midnight screenings, meanwhile, boast a return to the horror genre for Sam Raimi with Drag Me To Hell.
The full line-up is:
Pedro Almodovar - Broken Embraces
Andrea Arnold - Fish Tank
Jacques Audiard - Un Prophete
Marco Bellocchio – Vicenre
Jane Campion - Bright Star
Xavier Giannoli – A L'Origine
Isabel Coixet – Map of the Sounds of Tokyo
Michael Haneke - The White Ribbon
Ang Lee – Taking Woodstock
Ken Loach – Looking for Eric
Lou Ye - Spring Fever
Brillante Mendoza – Kinatay
Gaspar Noe – Enter The Void
Park Chan-Wook – Thirst
Alain Resnais – Les Herbes Folles
Elia Suleiman – The Time That Remains
Quentin Tarantino - Inglourious Basterds
Johnnie To – Vengeance
Tsai Ming-liang – Face
Lars Von Trier – Antichrist
For the Un Certain Regard line-up please click here