The big early-autumn festivals marked the beginning of the long journey to awards glory. Kicking off Screen's Awards Countdown, Jeremy Kay picks over some of the stand-out titles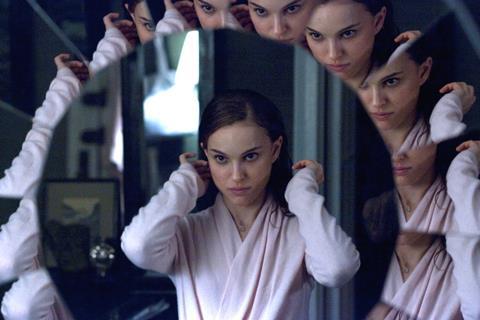 "Nobody knows anything," is the kind of phrase that is often heard in Hollywood, even if most of the time those who utter it believe they are the exception. When it comes to examining the awards season runners and riders, even in the wake of a trio of exuberant autumn festivals brimming with delight and affirmation, predicting success is a tricky business.
So it is with no small amount of caution that Screen looks at the candidates which have already been released or screened at Toronto, Venice and Telluride. Heading into the autumn schedule, several films have already done enough to earn mentions as best picture candidates, but which are likely to be among the nominees once the season reaches its climax at the 83rd annual Academy Awards on February 27, 2011?
Few can deny Warner Bros' global sci-fi smash Inception will be in the mix when the Oscar nominations are announced on January 25. Christopher Nolan's rich visuals and intriguing storyline have thrilled many, even if the story architecture has puzzled some. However the Academy's 6,000-odd voters could respond to the notion of profitable mainstream entertainment that rewards intellectual engagement on the part of its viewers.
Focus Features' appealing drama The Kids Are All Right from Lisa Cholodenko boasts terrific performances across the board and is a popular title, while Mike Leigh's drama Another Year, which Sony Pictures Classics acquired in Cannes, is also highly regarded. Then there is Toy Story 3, Disney/Pixar's latest wave of the magic wand whose winning storyline has reduced grown men to tears. The film has grossed more than $1bn worldwide which, like Inception, makes it popular among voters who want the Oscars to speak to as wide an audience as possible. Top brass at the awards-show broadcaster ABC would probably approve, too, but can an animated film win best picture?
Toronto, Venice and Telluride threw a few more names into the hat, including Sofia Coppola's Venice-winner Somewhere. Arguably the most widely admired piece of entertainment was The Weinstein Company's The King's Speech from Tom Hooper, which stars Colin Firth as King George VI battling a stammer. It drew a standing ovation at Telluride and won the audience award at Toronto. Fox Searchlight's true-life drama 127 Hours from Danny Boyle, the other treat of Telluride starring James Franco as a trapped climber who must amputate his own arm to escape, has also emerged as a contender. Peter Weir's The Way Back, another Telluride title, is also being given an Oscar-qualifying run.
Like 127 Hours, Searchlight stablemate Black Swan, Darren Aronofsky's psychological thriller, makes for uneasy viewing but its pedigree is beyond question. Adored by critics and audiences when it opened Venice, Black Swan echoed Aronofsky's 2008 triumph with The Wrestler as it sailed in to Toronto and continued to impress. The King's Speech, 127 Hours and Black Swan were big tickets heading into the autumn festivals and all three delivered.

Facebook friends
Perhaps the most clear-cut best picture contender to emerge in the autumn other than The King's Speech is Sony's The Social Network from David Fincher. The story of Facebook founder Mark Zuckerberg opened the New York Film Festival in late September, and had grossed $63m in North America by October 19.
Other possibilities for best picture include Warner Bros' crime drama The Town from Ben Affleck, which stood at more than $50m after 11 days on release. Affleck is widely liked among Academy voters; his second directorial outing is more populist than Gone Baby Gone and went down well at an Academy screening in September. Paramount is preparing to open a mouth-watering pair of films in December: Joel and Ethan Coen's western remake True Grit with Oscar-winner Jeff Bridges, and David O Russell's true-life drama The Fighter. James L Brooks should never be discounted from any awards race — his new comedy How Do You Know starring Reese Witherspoon and Jack Nicholson — opens on December 17.
Julie Taymor's The Tempest and Clint Eastwood's Hereafter did not catch fire at the festivals, but that can change due to factors such as box-office performance, critical response, voter screenings and the strength of an awards campaign. Similarly, much of the buzz that stems from the gossipy festival environment and publicists' formidable powers of persuasion is not impervious to these variables.
"It's such an intoxicating atmosphere at these festivals and people walk away buzzing about films," said one veteran strategist, who preferred to remain anonymous. "Bright Star came away [from Toronto] last year with so much buzz around it and it didn't do anything. Some films, like Slumdog Millionaire, are born at these festivals. I don't see these festivals as conclusive either way — unless [a film] comes out dead."
The early names in the mix for best director are guided by what people perceive to be the strongest films. So watch out for the highly respected Fincher, whose body of work has frequently earned him the epithet of master film-maker and is yet to win the Oscar. Aronofsky is regarded as a leading light and has not been nominated before, though some wonder if the tone of Black Swan with its lesbian scene between Natalie Portman and Mila Kunis is too risqué for the Academy's senior ranks.
Boyle won the Oscar for Slumdog Millionaire in 2009 and looks a good bet to be back among the nominees with 127 Hours. Hooper is being spoken of as a strong contender for The King's Speech, which at the early stages appears to be the most heavyweight prospect across several categories alongside The Social Network. Russell, the Coens, Leigh, Affleck and Cholodenko could all also get a look-in.

Performances in the frame
The best actress race is shaping up as a showdown between some of the brightest young talents working today. The post-Venice buzz which enveloped Portman's central role as a driven ballerina in Black Swan has not dissipated, while Annette Bening's role as a mother of two living with her lesbian lover (Julianne Moore) in The Kids Are All Right is also seen as a strong candidate.
Among the acquisition titles picked up in Toronto's deal-making frenzy, few performances were deemed to be worthy of awards. The exception was Nicole Kidman's turn as a grieving mother in John Cameron Mitchell's drama Rabbit Hole, which Lionsgate acquired during the festival and delivered an acclaimed return to form for the Oscar winner. Michelle Williams' performance in The Weinstein Company's drama Blue Valentine can also expect awards attention and Sony Pictures Classics (SPC) will push Sally Hawkins as a reluctant strike leader and women's activist in Nigel Cole's Made In Dagenham. Meanwhile Hilary Swank is winning strong support for her starring turn in Fox Searchlight's Conviction.
All eyes now turn to a pair of performances in hitherto unseen films: Gwyneth Paltrow as a country singer on the comeback trail in Shana Feste's Country Strong, which Screen Gems will release on December 22; and Kirsten Dunst in Andrew Jarecki's mystery thriller All Good Things, which Magnolia will release with a qualifying run on December 31. In the supporting actress takes, Black Swan's Kunis — winner of Venice's Marcello Mastroianni award for best young actor or actress — and Barbara Hershey could end up in the mix with Amy Adams and Melissa Leo for The Fighter and Helena Bonham Carter for The King's Speech. And what are the odds the Academy will respond favourably to Jacki Weaver's scary matriarch in SPC's Australian crime drama Animal Kingdom?
SPC's Get Low boasts an awards-worthy performance by Robert Duvall and even though the distributor acquired the film out of Toronto 2009, Duvall is very much at the forefront of Oscar talk for best actor for his portrayal of a secretive hermit. Ryan Gosling has also won fans for his work in Blue Valentine and The Weinstein Company will doubtless mount a voluble campaign. Not everybody could stomach Alejandro Gonzalez Inarritu's Biutiful when it screened in Cannes, but Javier Bardem impressed. Roadside Attractions and Liddell Entertainment hold US rights.
Colin Firth is enjoying a purple patch and would appear to be a shoo-in for his second consecutive best actor Academy Award nomination for The King's Speech. 127 Hours' James Franco also emerged with honours from the autumn festivals and could enjoy a rewarding awards season. Meanwhile a quiet murmur is coalescing around Christian Bale's performance in The Fighter.
The early supporting actor race was enlivened by the response to Geoffrey Rush in The King's Speech. If Rush — who won the lead actor Oscar for Shine in 1997 and has been nominated twice since — finds himself in the running, he could face competition from Aaron Eckhart for Rabbit Hole, Mark Ruffalo for The Kids Are All Right and Bill Murray for Get Low.