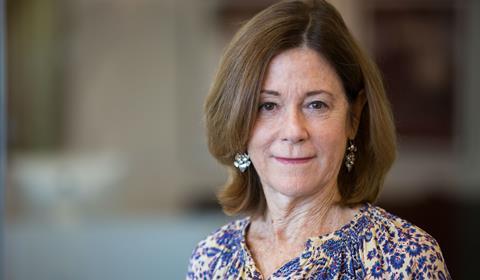 Adding another executive to the growing team at its video programming division, Apple has hired Gaumont's US television production head Carol Trussell as head of production.
Trussell is expected to start work at the tech giant next month, joining an executive team led by Jamie Erlicht and Zack Van Amburg that is expected to spend more than $1bn on original content this year.
Trussell joined Gaumont as head of production in 2013 after serving as producer on the first season of the company's network drama series Hannibal. At the US division of the French film and TV company she was responsible for the oversight of all aspects of physical production on projects including Hemlock Grove, Hannibal, Narcos and F is for Family.
Trussell started her career working in development for Paramount and producing TV movies for Lorimar Television.
Apple has recently added a number of new projects to its original content slate, among them See, a sci-fi drama series from Peaky Blinders creator Steven Knight, thriller series Are You Sleeping, a Jennifer Aniston/Reese Witherspoon dramedy, a reboot of anthology show Amazing Stories from Steven Spielberg, a space drama from Ronald D Moore, a Kristin Wiig comedy and a drama series to be written and directed by Damien Chazelle.