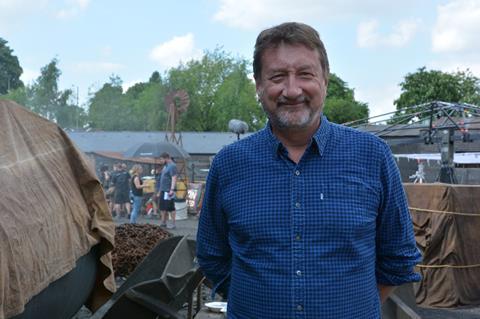 Peaky Blinders creator Steven Knight is creating and writing drama series Ferrari, about race car driver and entrepreneur Enzo Ferrari, for Apple TV+. Surburra director Stefano Sollima is set to direct.

The series is currently in pre-production in Rome, Italy.
Ferrari is inspired by Luca Dal Monte's book Ferrari Rex and will tell the story of how Ferrari rebuilt his racing team from scratch following the death of his son and the betrayal by his former lead driver.
The series is produced by Lorenzo Mieli of The Apartment Pictures in co-production with Nicola Giuliano from Indigo, and Fremantle.
Paolo Sorrentino, who wrote and directed Netflix's The Hand Of God, is executive producing along with Mieli, Giuliano, Knight, Sollima, Giulio Marantonio and Lorenzo De Maio.