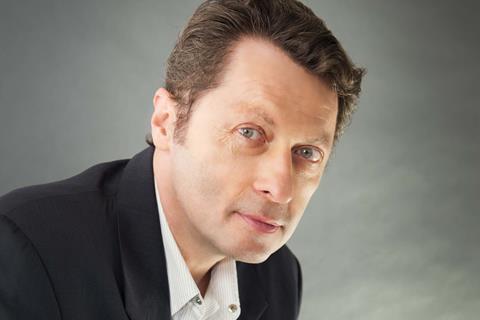 A lot and a little has changed in the 20 years since Gary Hamilton launched Arclight Films, the US, Australia and Asia-based sales, production and finance company.
In that time it has demonstrated eclectic taste with titles ranging from Toronto 2018 entry Hotel Mumbai and Venice 2017 selection First Reformed to this year's SXSW entry Seriously Red and now in-house Australian production Poker Face from Russell Crowe.
The company has met the evolving demands of buyers by forging ahead with an elevated slate. It has weathered the challenges of the distribution landscape and supplied acclaimed content for longtime independent partners during the pandemic, backed by effective US releases on the likes of Brandon Cronenberg's sci-fi Possessor through Neon and Well Go and rom-com Queen Bees via Gravitas Ventures.
A strong believer in theatrical fare, Arclight has maintained the robust sales model that has served it well for decades and intends to increase its producorial output and co-finance when opportunity knocks. It all speaks to Hamilton's decades of rich experience, ably supported by CFO Brian Beckmann and the team.
Strictly Australian at the beginning
Sydney-born Hamilton started out in London working for the Australian Film Commission advising producers on raising money and securing distribution. "I got a very strong perspective of the Australian film industry and attended every film festival," Hamilton says. He returned to Australia and worked at sales agency Beyond Films working on celebrated home-grown exports like Strictly Ballroom and Lantana before his entrepreneurial instinct kicked in.
In 2002 he launched privately-held sales company Arclight Films, relocating to Los Angeles two years later. The early slate included Oscar winner Crash, Lord Of War and The Bank Job. Hamilton and wife and co-managing director Ying Ye expanded into Asian cinema with particular focus on the films of China and Hong Kong.
"We were one of the first western companies to go to [Filmart] and sell Chinese movies," he says. "We did Forbidden Kingdom, SPL and the early films of Wu Jing. We did four or five movies with him as well as Donny Yen and Jet Li movies, but we stayed with Wu and he did Wolf Warrior and has become the biggest star in China."
Arclight also operates labels Easternlight with titles like Triple Threat starring Tony Jaa, Iko Uwais and Tiger Chen and Vietnamese action thriller Furie. Darclight represents genre titles like the Wolf Creek series. Supplying quality remains the core business and the company moved into production roughly 12 years ago.
"We weren't seeing those completed films wind up on our doorstep and in order to stay relevant we had to create our own content," says Beckmann. "We started off with lower budget fare and moved up to larger productions. Most of the things that we're looking at nowadays are in the $20m-$30m range."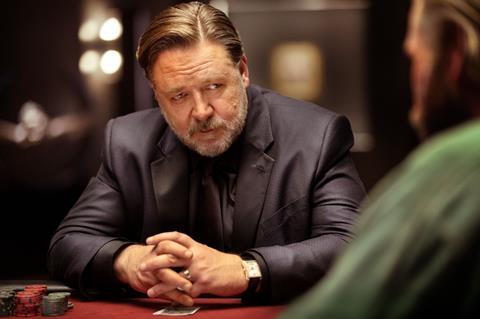 To date the in-house roster has included shark thriller Bait 3D, the highest grossing Australian release in China, Brandon Cronenberg's Sundance 2020 entry Possessor starring Andrea Riseborough, and Paul Schrader's mystery and First Reformed which starred Ethan Hawke, earned a best screenplay Oscar nod for Schrader and was released in the US via A24.
"We didn't want to just do action movies or genre movies for the sake of it," offers Hamilton, who has always looked for films "that say a little bit more about the world. He served as producer on Hotel Mumbai, a festival favourite starring Dev Patel about the deadly siege at the Taj Mahal Palace And Tower Hotel in November 2008.
Hamilton counts it as one of his personal favourites and heard about the story from his son Ryan who had seen a documentary about the courage of hotel staff. Hamilton narrowly missed getting caught up in the tragedy himself when a last-minute schedule change forced him to cancel a reservation at the hotel.
Sydney return
A trio of Australian productions has brought things full circle for Hamilton moved back to Sydney at the onset of the pandemic and speaks highly of the local industry. Arclight shot The Portable Door with Christoph Waltz and Sam Neill, as well as Cannes sales title Poker Face in which Crowe directs himself as a billionaire gambler. The third title is expected to be announced during fall festival season.
Beckmann notes Arclight has done around $80m of production Down Under in the last year. "We're lining up the next 12 months to be just as aggressive," he says, noting a desire to double the current annual output of one to two films as producers.
Wearing their sales hats the Arclight team handles in the region of eight to 10 titles a year. The traditional model of pre-sales, equity and tax credits has served them well. "It's been very successful in the past and continues to be very relevant for the types of movies that we're doing… those movies that have A-list talent," says Beckmann.
The success of recent US releases for sales title Possessor and Queen Bees encouraged longtime international partners. While Arclight sees the sense in shortened US theatrical windowing given mounting campaign costs for mid-range to smaller films, Beckmann says longer theatrical releases still work in parts of Latin America and Eastern Europe and cites the US release as an important part of the equation, triggering international output deals and pay-TV deals.
The executives are hopeful Cannes will see buyers and territories return in force for all types of content. "Every territory is different… Certain movies that are a little bit more arthouse need breathing room," says Beckmann, who adds: "If our future is at least half as successful as how we've done in the past 20 years we'll be in good shape."
Hamilton too is full of optimism for the years ahead. "We're looking to produce some films in the US this year. Around half of our productions will be based in Australia but we're very focused on making films wherever the best place is for the talent."