Goodridge joins the International Film Festival & Awards Macao in its second year of operation.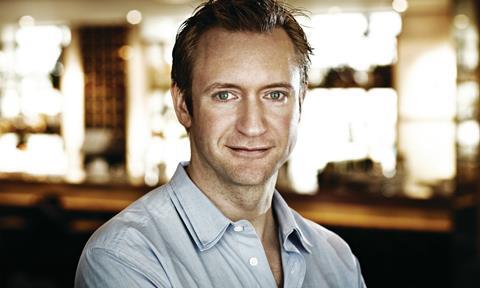 Protagonist Pictures CEO Mike Goodridge has been appointed artistic director of the International Film Festival & Awards Macao (IFFAM).
Goodridge is stepping down from Protagonist in August, but will remain on the company's board of directors.
The second edition of the IFFAM is scheduled to take place at the Macao Cultural Centre from December 8-14.
The IFFAM Organising Committee has also announced that the festival's competition programme would be dedicated to films from first and second time film-makers and that the jury would award a $60,000 prize for best feature.
"This is a young festival and we think that our international competition should consist of work from young directors who can offer fresh perspectives on the world we live in," said Goodridge.
Meanwhile Goodridge, head of festival management Lorna Tee and head of industry June Wu will focus on developing the IFFAM Industry Hub as a meeting point for select industry from both Asia and the west. The co-production market, launched last year, will continue again with 14 productions selected that combine elements of east and west.
Goodridge has headed Protagonist since 2012 and prior to that spent 19 years as a journalist, editor and critic at Screen International, including 12 years in Los Angeles as US editor. He has also programmed the Kinoscope section at the Sarajevo Film Festival since 2011.
IFFAM Organising Committee president Maria Helena de Senna Fernandes said: "We welcome Mike to join the IFFAM team. With his experience and insights, we look forward to establishing a strong identity for the event in the global arena."
Tee added: "I'm extremely delighted to have this opportunity to have Mike spearhead our vision of the festival as I have always admired his taste in films and his superb grasp of the film industry, and together with a team of respected industry veterans as our programming consultants, the second edition of IFFAM will be definitely drive Macao towards being an unmissable destination of world cinema lovers."
Hong Kong actress and singer Miriam Yeung has been appointed as the festival's Talent Ambassador. The festival will also have a focus on food, both on and off the screen, and launch a new section of titles for family audiences.
IFFAM's advisory board includes Chinese filmmaker Huang Jianxin, Asia-based producer Michael J. Werner, Korean producer On Jung Wan, Hong Kong producer Nansun Shi and producer Luís Urbano.
The team of international consultants in charge of film selection includes Giovanna Fulvi (China, Hong Kong and Taiwan), Aseem Chhabara (India), Violeta Bava (Latin America), Fionnuala Halligan (UK and Europe) and Hiromi Aihara (Japan).