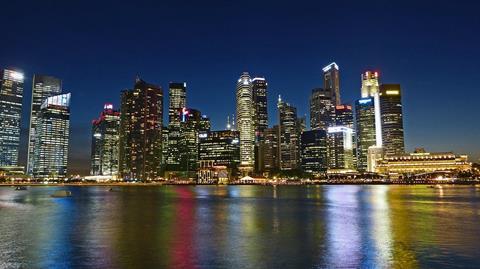 Online video streaming weekly minutes on mobile increased by 60% across Indonesia, Malaysia, the Philippines and Singapore between January 20-April 11, 2020, according to a report from Media Partners Asia (MPA).
With viewers in all four Southeast Asian territories experiencing different levels of lockdown and stay-at-home orders during the Covid-19 pandemic, weekly streaming consumption had reached 58 billions minutes on mobile by April 11, compared to 36.4 billion on January 20, the day that China confirmed that the virus is transmissible between humans.
Although the region is predominantly AVOD, the MPA report, entitled 'Southeast Asia Online Video Consumption Insights & Analytics: A Definitive Study', found that the four markets had a combined 7 million paying online video customers at the end of March 2020, accounting for $350m in annual consumer spend.
"The penetration of streaming video has increased dramatically during this pandemic as millions have been forced to operate from home," said MPA executive director Vivek Couto. "The focus now is on how successfully SVOD platforms will be able to retain newly acquired customers in 2H 2020 and to what extent AVOD platforms can capitalise on the expanded reach."
The report also found that Netflix and Viu, which is owned by Hong Kong-based PCCW Media and focuses on Korean content, both experienced a big uptick in usage across the four markets. Netflix saw an increase of 115% in average weekly streaming minutes, while Viu saw an even bigger surge of 274% average weekly minutes.
"Netflix has benefited from robust pay subs demand across its mobile plans with heavy consumption of its Korean, anime, and Western Original content," said the report.
"Viu streaming minutes and viewers continue to grow, driven largely by Korean content while its pay subs have spiked up significantly in Thailand and grown steadily in other Southeast Asian markets."
Among other platforms, the report said that YouTube, already dominant, has grown incrementally from its high base during the surveyed period; Beijing-based iQiyi, still in soft launch phase in Southeast Asia, has grown steadily in Indonesia, the Philippines and Thailand; while Amazon Prime Video grew most significantly in Singapore.
Other platforms including HBO Go, Tubi, Rakuten-owned Viki and iflix were performing well across the region, but were placed outside the top five video apps in terms of streaming minutes.
Although mobile streaming is booming, the region recently lost a major player in Singapore-based HOOQ, which filed for liquidation, citing intense regional competition and a failure to grow revenues quickly enough. Meanwhile, Kuala Lumpur-based iflix recently laid off 50 staff in the run-up to debt deadlines, while its planned IPO in Australia has been delayed by the Coronavirus.
The MPA report also found that four in-country platforms have been experiencing significant growth in their own territories during the Coronavirus pandemic: SCMA-owned Vidio in Indonesia, ABS-CBN-owned iWant in the Philippines, MediaCorp-owned meWatch in Singapore and LineTV in Thailand.