Amma Asante also wins director award at Women in Film and TV Awards.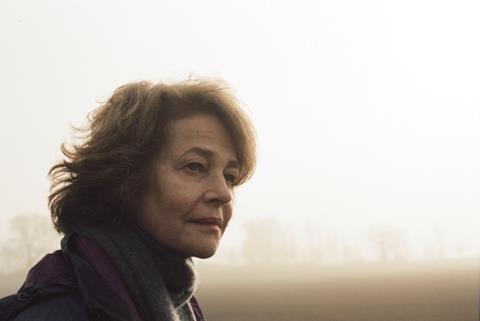 Actress Charlotte Rampling was among the 14 women honoured at the 25th Women in Film and TV Awards this afternoon (Dec 4).
Rampling was honoured with the Best Performance Award for her role in Andrew Haigh's 45 Years, about an old married couple whose relationship is tested when past wounds are re-opened.
Rampling previously won the Silver Bear at the Berlin Film Festival earlier this year where the film debuted, alongside co-star Tom Courtenay.
Amma Asante, the film-maker behind Belle and the upcoming A United Kingdom, was awarded the Digital Cinema Director Award, while documentary maker Kim Longinotto was honoured with the Contribution to the Medium Award.
The event, hosted by presenter Sandi Toksvig at London's Park Lane Hilton Hotel, also saw Joanna Lumley receive the Lifetime Achievement Award, which was presented to her by Absolutely Fabulous co-star Jennifer Saunders. The duo recently reunited to make a film based on the sitcom.
The Business Award was presented to Left Bank Pictures founder and managing director Marigo Kehoe by Sir Kenneth Branagh, while Toksvig was recognised with the Achievement of the Year Award for her work with the Women's Equality Party.
WFTV chief executive Kate Kinninmont said: "For 25 years, these awards have celebrated and recognised the talented women in film and television, and this year our winners are once again an outstanding group of creative women.
"We are particularly thrilled to honour Joanna Lumley's remarkable career with The EON Lifetime Achievement award. She is incredibly well respected and a huge talent."
Women in Film and TV winners 2015
The Barclays Business Award
Marigo Kehoe
The FremantleMedia UK New Talent Award
Regina Moriarty
The Panalux Craft Award
Sarah Greenwood
The BBC News and Factual Award
Tulip Mazumdar
The Film Finances Project Management Award
Betty Williams
The NEP Visions Presenter Award
Mishal Husein
The Deluxe Digital Cinema Director Award
Amma Asante
The Creative Skillset Writing Award
Sharon Horgan
The Technicolor Creative Technology Award
Gillian Dodders
The ENVY Producer Award
Leslee Udwin
The MAC Best Performance Award
Charlotte Rampling
The ITV Studios Achievement of the Year Award
Sandi Toksvig
The Argonon Contribution to the Medium Award
Kim Longinotto
The EON Lifetime Achievement Award
Joanna Lumley