The talk show host gets his first call-up as host of the awards season finale.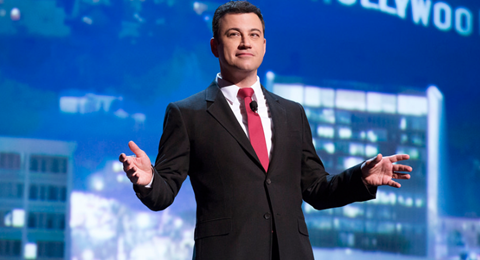 Kimmel, who hosts Jimmy Kimmel Live! on ABC, the same network that broadcasts the Oscars, confirmed the news via Twitter on Monday.
The development came as little surprise to the industry and confirms the stronger hand that ABC now enjoys since it renegotiated broadcast rights to the Oscars through 2028.
Kimmel hosted the Emmys this year and in 2012 – another show where ABC holds broadcast rights.
The Oscar telecast role is something of a poisoned chalice. Hosts often come in for criticism from US TV critics and while the Academy has tweaked the formula in recent years to court younger views, telecast viewership has been up and down for years and numbers have declined in the last two.
Chris Rock hosted the 2016 awards in his second presenting gig for the Academy, while Neil Patrick Harris was master of ceremonies the year before.
The 89th annual Academy Awards will take place in Hollywood on February 26. Jennifer Todd and Mike De Luca are the awards show producers.