The American Society of Cinematographers (ASC) will present The Martian director with its Board Of Governors Award.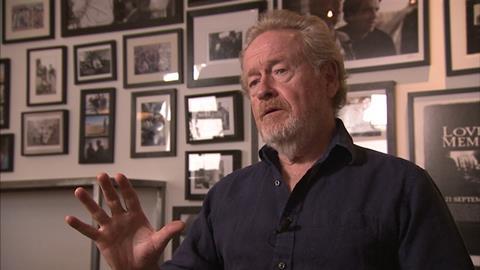 Scott, riding high on the back of his biggest ever hit and awards season kudos for The Martian, will collect the honour in Los Angeles at the 30th ASC Awards for Outstanding Achievement on February 14 2016.
He earned a Golden Globe nomination last week for best director.
"Ridley Scott's work has always demonstrated a sensitivity to the image that is unique and venerable," said ASC president Richard Crudo.
"This is a well-deserved honour for one of our great visual stylists, and I'm so very pleased that the ASC has chosen to honor him this year."