Producer Mairi Bett named Inspiration award winner.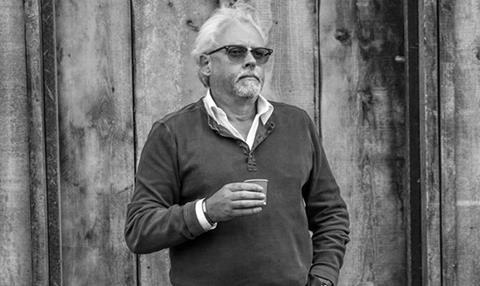 Roy Button, EVP and MD at Warner Bros. Productions, is to receive the Production Guild Contribution to the Industry Award for his outstanding contribution to the development and sustainability of the UK film and TV industry.
The industry veteran will receive the honour at the Production Guild of Great Britain Awards, set to be held on Saturday (Sept 19) at The Grove, just outside of London.
The awards pay tribute to leading UK film and TV industry professionals working in production, locations, VFX, prod-production and assistant directing.
As head of physical production for Warner Bros. Productions, Button is responsible for all of the US studio's films based out of the UK, Europe, Africa and the Middle East.
He has also been the driving force for the studio's investment in Warner Bros. Studios Leavesden, Europe's largest studio and the production base for films including the Harry Potter franchise, Edge of Tomorrow and Jupiter Ascending as well as upcoming features Tarzan, Knights of the Round Table: King Arthu and Fantastic Beasts and Where to Find Them.
Button's 46 year career in the film industry started with working as a runner, graduating up through the ranks of 1st and 2nd assistant director – working on Indiana Jones, Superman and Star Wars among others – before roles as production manager and producer.
Button is involved with training programmes within the UK film industry and is currently a member of the FITB (Film Industry Training Board) and the board of the British Film Commission.
Inspiration
This year's Production Guild Inspiration Award will be given to producer Mairi Bett.
The award has been made in recognition of Bett's long-standing dedication to assisting the career development of young producers and production crew.
Bett established Skyline Films with partner Steve Clark-Hall more than 25 years ago, and her co-producing credits include the upcoming Victor Frankenstein as well as previously released titles Closed Circuit, The World's End, Jane Eyre, Green Zone and United 93. D
Mairi joined Archery Pictures as head of production in May 2014 and was exec producer on Asif Kapadia's upcoming Ali and Nino.
24: Live Another Day
Other prizes will see the UK production team behind TV series 24: Live Another Day, receive the Production Guild Member/Team of the Year Award, led by producer and British Film Commission chairman Iain Smith. The team comprised unit production manager Kathy Nettleship, location manager Casper Mill and production accountant David Jones.
In addition, assistant production accountant Jessamyn Keogh will receive The Production Guild Rising Star Award. She recently worked on comedy drama Miss You Already, starring Drew Barrymore and Toni Colette, will be 1st Assistant Accountant BBC One drama Taboo, starring Tom Hardy.
The Production Guild award winners were nominated by the Production Guild's industry membership, and selected by juries of leading industry professionals. The Production Guild's Contribution to the Industry Award is nominated and awarded to an individual voted for by the Production Guild board.