The first-annual Asian World Film Festival (AWFF) has announced its competition line-up.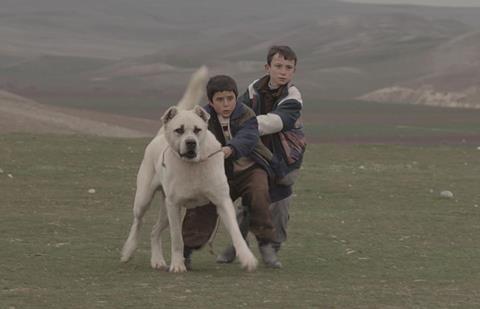 The line-up includes Oscar-submitted Cambodian film The Last Reel, Iraqi film Memories On Stone and Kaan Mujdeci's Turkey-Germany Venice 2014 selection Sivas (pictured).
The festival, which takes place from October 26-November 2 in Culver City and Westwood, California, features select foreign-language films from the 50 eligible countries in the Asian world.
"The wide variety of our official line-up does truly reflect our Festival's vision: we are the window to the Asian Cinema," said executive director Georges Chamchoum.
"We want our festival to be the 'voice' of the 'voiceless Cinema' that comes from the far corners of the world like Yakutia, Buryatia, Tuva, most of Central Asia & the Middle East and so many others.
"The Asian World Film Festival is a celebration of arts, cultures, life and love as we truly champion, recognise and unite through the seventh art."
The festival will also feature panels on subjects such as film financing and distribution, PR, marketing and awards campaigns and cross cultural collaborations.