Christopher Nolan has been shooting The Dark Knight Rises in Sarah Cooper's hometown of Nottingham. Cue nostalgia.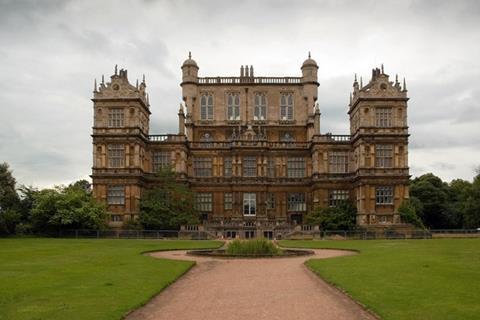 While my hometown of Nottingham has produced some excellent independent films (This Is England, Control, Dead Man's Shoes), it's not often that the city plays host to Hollywood royalty.
So I was delighted to hear that Christopher Nolan and A-list cast members Christian Bale, Sir Michael Caine and Anne Hathaway have been shooting The Dark Knight Rises at beautiful stately home Wollaton Hall, where I spent many a happy weekend walking around the grounds, feeding the local deer, playing on the swings and eating ice creams (ok, so that was just last year).
Apparently Nolan fell in love with the gothic looking Tudor mansion whilst location scouting in the UK for the third instalment in his Batman trilogy and approached Nottingham City Council who, spotting the potential for a mass influx of movie buffs and tourists, said yes immediately. The film is due for release in summer 2012 and to whet our appetites, Warners has just released a tantalising teaser poster (see right).
Meanwhile, I've never got over the fact that my favourite childhood film Robin Hood Prince Of Thieves didn't shoot in Nottingham. Although it wasn't enough to put me off watching it a whopping seven times in the cinema…