Dir: Zhang Yuan. China. 2012. 96mins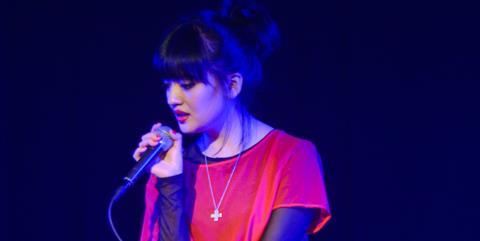 Vanguard
Prolific sixth-generation Chinese filmmaker Zhang Yuan returns to the same territory as his first major film, 1993's Beijing Bastards, with this highly accessible and heartfelt expression of angst and alienation among the city's less upwardly mobile young adults. Less rough-hewn than his handheld debut, Flickers still captures the disaffection of contemporary Chinese youth, but does so more via the accomplished cinematography and sentiment seen in his later films such as Seventeen Years and Little Red Flowers. Commensurate sales are likely.
Beijing Flickers beautifully captures an overall sense of urban blight.
Based on a 2010 video and photography exhibition about young people called "Unspoiled Brats" that Zhang created for Beijing's Ullens Center for Contemporary Art, Flickers follows the urban journeys of the luckless San Bao (Duan Bowen). In a voiceover narration that comes and goes throughout the film, San informs us that his dog, Happiness, has disappeared; his pregnant girlfriend has abandoned him for a wealthier man—"there are more and more rich men these days," he laments—and he hasn't uttered a single word in over 100 days.
Turns out San Bao, drunk in his sorrows, tried to eat a glass, severely lacerating his mouth in the process. The scene is played mostly for laughs, not tragedy; thankfully, Zhang keeps the tone light, with a dose of naïve wistfulness—as when San Bao, experiencing the first snow of the year, utters, "Despair can be so amazing sometimes."
Soon, the other central characters filling out this sorrowful yet humorous tapestry come into focus: Xioa Shi (a particularly good Shi Shi), an effeminate young man with a love for plastic surgery, poetry and cross-dressing; Wang Min (Lv Yulai), San Bao's best friend, who has also lost his girlfriend to a man of higher social standing; and You Zi (Li Xinyun), a singer at the local bar who is abandoned by her musicians when they're seduced away by promises of fame.
Rebuked and/or left behind by China's economic boom, this band of outsiders finds solace in each other, fantasizing different ways to get revenge on the wealthy and supporting each other in times of woe.
While Zhang can be heavy-handed in his critique—with a none-too-subtle scene of a "Big Boss" attempting to rape an innocent girl—Beijing Flickers largely pulls back from its melodramatic tendencies in favor a defter storytelling style. San Bao's temporary muteness may be an obvious metaphor for the powerlessness of the film's young urbanites, for example, but Zhang doesn't overplay it. And one of the film's final scenes on a beach—so often a clichéd location associated with cleansing and redemption—is ironically undercut: Rather than beautiful blue skies and waters, the young men enter a pallid vista, with a washed-out ocean and oil wells shrouded in smog in the distance.
Shot on Beijing's fringes, with concrete housing projects towering in the background, piles of brick rubble and dilapidated bridges, Beijing Flickers beautifully captures an overall sense of urban blight. And with its likeable cast of misfits—particularly Duan Bowen's melancholy San Bao and the effervescent Shi Shi—it's also a tender look at China's forgotten—and yet defiant—underclass.
Production company: Beijing Century Good-Tiding Co.,Ltd, China Film Co, Ltd
International sales: Fortissimo Films, www.fortissimo.nl
Producer: Zhang Yuan
Executive Producers: Dong Ping, Han Sanping
Screenplay: Kong Ergou, Yang Yishu, Li Xinyun, Zhang Yuan
Cinematographer: Cai Tao, Zhang Yuan
Editor: Wu Yixiang
Music: Lao Wu
Main cast: Duan Bowen, Lv Yulai, Shi Shi, Han Wenwen, Li Xinyun