Former Disney chief Dick Cook's announcement of the launch of Dick Cook Studios, with $150m in Chinese financing, was one of several deals unveiled at the Beijing Film Market (BFM), which wrapped on Monday night.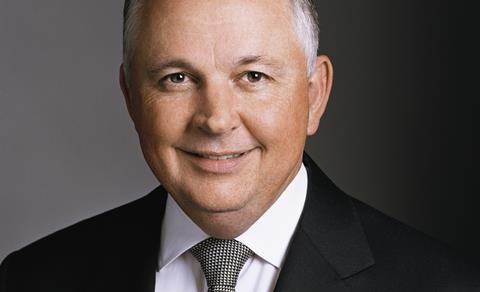 Cook said that CITIC Guoan, a subsidiary of Chinese conglomerate CITIC, is investing $150m in the start-up studio.
"China is very important and this investment will serve as a significant building block in helping us reach our goals," said Cook in a statement.
"It took us quite awhile to find the right partners that share our vision to create quality content and our passion of family entertainment through telling rich stories that will travel the globe. Citic Guoan is an extremely diverse company with many businesses that range from film and television, publishing, media, to sports, tourism and outsourcing services that will be of great benefit to both of our companies."
Based in Los Angeles, Dick Cook Studios will be involved in the development, production, marketing and distribution of live-action and animated film, TV and digital content.
The deal with CITIC was one of several high-profile announcements made during the Beijing International Film Festival, which runs until April 23, and the Beijing Film Market, which ended tonight. BFM organisers claimed that 36 deals worth a combined $2.23bn were signed during the four-day event (April 17-20). Other announcements made over the past week have included:
Luc Besson's EuropaCorp and Mark Gao's Fundamental Films unveiled their $48m fantasy Warriors Gate, which is scheduled to start shooting in May. Matthias Hoene will direct the French-China co-production, which stars Mark Chao, Ni Ni and Uriah Shelton;


Paramount Pictures announced plans to co-produce a new version of Chinese classic The Monkey King with Beijing Ruyi Xinxin Film Investment and other Chinese partners;


Beijing-based production house Jetavana, founded by former Beijing Galloping Horse exec Ivy Zhong, said it is partnering with French comic book publisher Humanoids to co-produce feature films based on Humanoids' library of graphic novels;


Village Roadshow Pictures Asia signed a deal with Beijing Hairun Pictures to jointly produce a slate of five movies (see separate story);


Heyi Pictures, the film arm of streaming giant Youku Tudou, signed six partnership deals with content publishers and new distribution channels (see separate story).